Spotify defeated by... Google Play Music? Poll results
37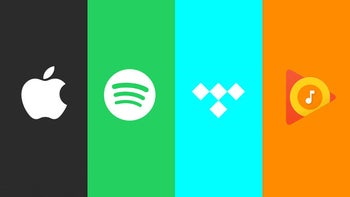 So, the days of Spotify being synonymous with "Internet radio" are slowly slipping away. There have been multiple music streaming services launched to rival it over the past few years — Deezer, Google Play Music, Apple Music, Tidal, et cetera. And some of these have gotten quite popular. Either through being locked in with a specific manufacturer's hardware ecosystem (*ahemApple*) or being available on a ton of different phones out-of-the-box (Google Play).
We thought we'd run a quick popularity contest and our poll results do show that Spotify's grip is slipping. You can check out the votes below:
Naturally, a poll that ran for a short while won't be showing us the whole picture. But we did run the same poll
last year
and, back then, Spotify and Play Music were neck and neck. We guess Google is doing something right!