Premium Spotify users can now have an offline collection five times bigger than before
1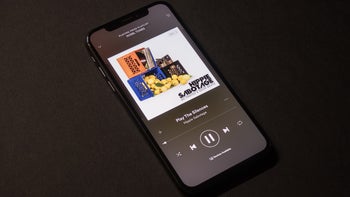 The popular music streaming service, Spotify, has been allowing its paid subscribers to download songs for offline listening for a while now, but it limits the amount of songs a user can have on its device. While the limit was high enough to have enough music for any road trip that brings you outside of fast internet coverage, or a day out an about the city, some customers weren't satisfied.
Until recently, that limit was set at 3,333, a weird number, you might think, but considering that limit was per device and the maximum number of devices per account were 3, it makes more sense. That meant that users wanting to get the most variety in their offline collection could have 10,000 songs (technically 9,999 but close enough). While that sounds a lot for most people, for music buffs those are rookie numbers, and, as one might imagine, a good part of Spotify's premium userbase is of that kind.
Now, after a lengthy period of pleading from its community, Spotify is significantly raising the limit on what users can store locally. The new maximum number of songs per device is 10,000, three times higher than before. On top of that, the company is raising the number of devices you can have associated with your account from three to five. This means that if you want to get the most of your subscription, you can stuff your devices with up to 50,000 songs. Of course, to do that you not only need five different devices, but each of them must have plenty of storage space available. Downloading songs with the highest available quality will take up about 2.4 MB per minute of music.
Even if you only use one device, the new limit gives you a nice breathing room and lets you have more choice in music, when streaming whatever your heart desires isn't an option.