Spam calls are on the rise globally, but down in the US, new study finds
3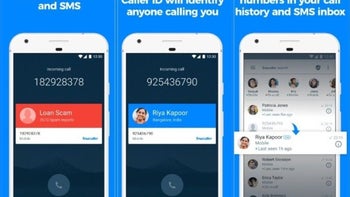 Truecaller is one of the most popular and well-reviewed spam-blocking mobile apps in the world, with over 100 million installs and a 4.6-star rating average based on feedback from more than 9 million users in Google Play alone.

But the Android and iOS utility's mission to keep unwanted calls away from your mobile phones is made difficult by the sheer volume of spam it needs to deal with every day on a global scale.

While Brazil has surpassed India to claim this year's dubious title of the most spammed country in the world, you might be surprised to hear the US now sits in eighth place, down from the "silver medal" spot last year.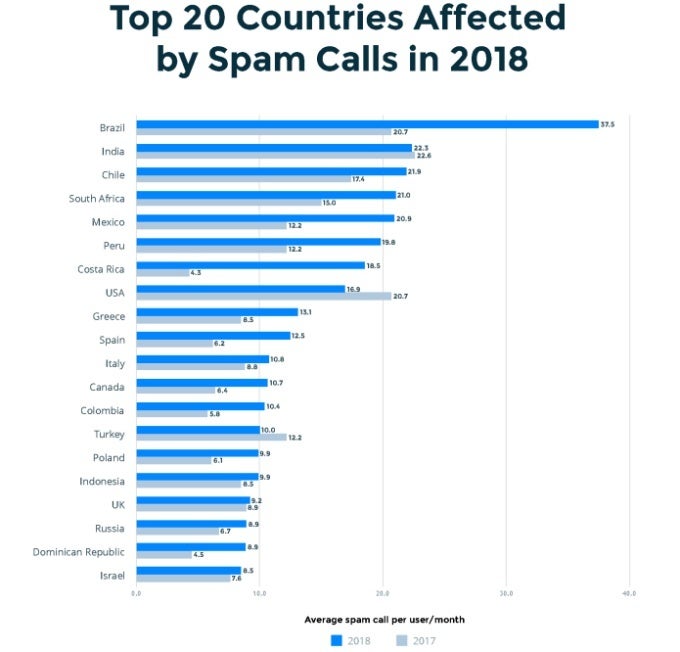 That's obviously a substantial improvement, although it may not feel that way for an incredible 10 percent of the country's adult population. As crazy as it sounds, Truecaller estimated a little while ago that 1 in every 10 American adults had lost money as a result of a phone scam during the previous 12 months.

We're not talking about small amounts of money either, but an average loss of $357 per victim, amounting to an estimated grand total of $8.9 billion. What's perhaps even crazier is that the latest Truecaller study ranks scam attempts as the fifth most used spam technique in the US, behind insurance-related calls, debt collection, general nuisance (including pranks and different forms of harassment), and robocalls. Overall, the average US-based Truecaller user got 17 spam calls every month in 2018, down from 21 in 2017.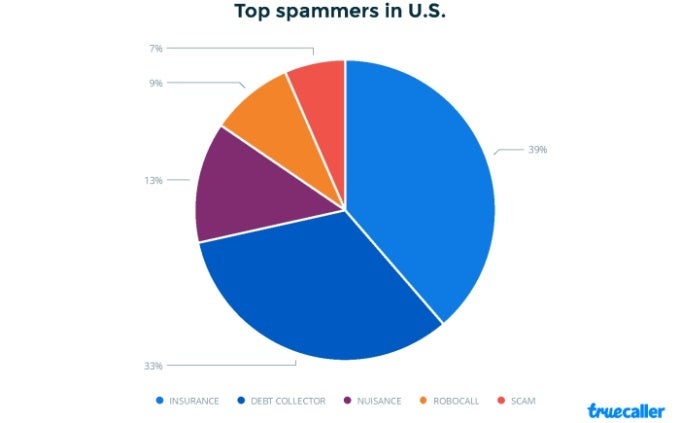 Unsurprisingly, the world's biggest spammers are still telecom companies attempting to "inform" you of new data plans, promotions, and so on, although telemarketing calls are also on the rise in many heavily spammed regions.