Next Tuesday, T-Mobile subscribers get a discount on Dunkin' Donuts, movie tickets and more
5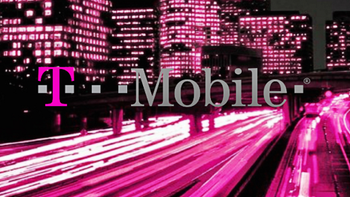 Sure, we know that you have been waiting with breathless anticipation to find out what goodies will be given away to T-Mobile subscribers this coming Tuesday. First, right off the bat we need to warn you that there is no sweepstakes next week. And there is absolutely no truth to the rumor that if the T-Mobile-Sprint merger goes through but doesn't work out, one week the grand prize of the sweepstakes will be Sprint (imagine the size of the check T-Mobile will have to give you to cover the taxes involved on that prize).
We do have to say that with the Fourth of July coming on Wednesday, there is some disappointment here. Where are are the holiday themed prizes? This would seem the perfect time to have a huge giveaway list and a sweepstakes offering a trip to Washington D.C. to see Bryce Harper and the Nationals play, along with a new
Apple iPhone X
or
Samsung Galaxy S9
. What could be more patriotic than participating in the old American pastime (baseball) and the new American pastime (using a smartphone).
As it is, the number of freebies is small this week. Here is the list of items being given away July 3rd by T-Mobile:
Card offering $2 off at Dunkin' Donuts.
$5 off any movie ticket in July from the new Atom app.
12-month digital subscription to bon appétit.
If you're a T-Mobile subscriber, you can claim your gifts by opening the T-Mobile Tuesdays app on your mobile device on July 3rd.

source: T-Mobile