Rugged but stylish, powerful but affordable — the new Blackview phones are built to last
11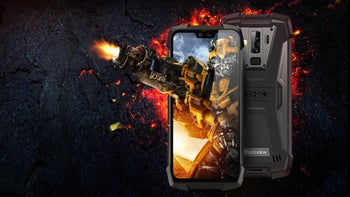 Advertorial by Blackview: the opinions expressed in this story may not reflect the positions of PhoneArena!
For all the amazing things smartphones can do for us, they still have one major downfall — they are pretty easy to break. And, when you have a pocketable object that you are bound to handle about a hundred times each day, odds of you dropping it are high. For people that demand their phone to withstand the occasional bump or drop, there are two solutions. One, you can get a rugged case, which may or may not look good and it may or may not protect your device when the worst comes to happen. The second is to get an armored phone — a rugged handset, designed to survive tough conditions as its core function.
A lot of users steer away from armored phones for a couple of reasons — they may be bulky and not very pretty, and they also usually come with underpowered hardware. In comes Blackview.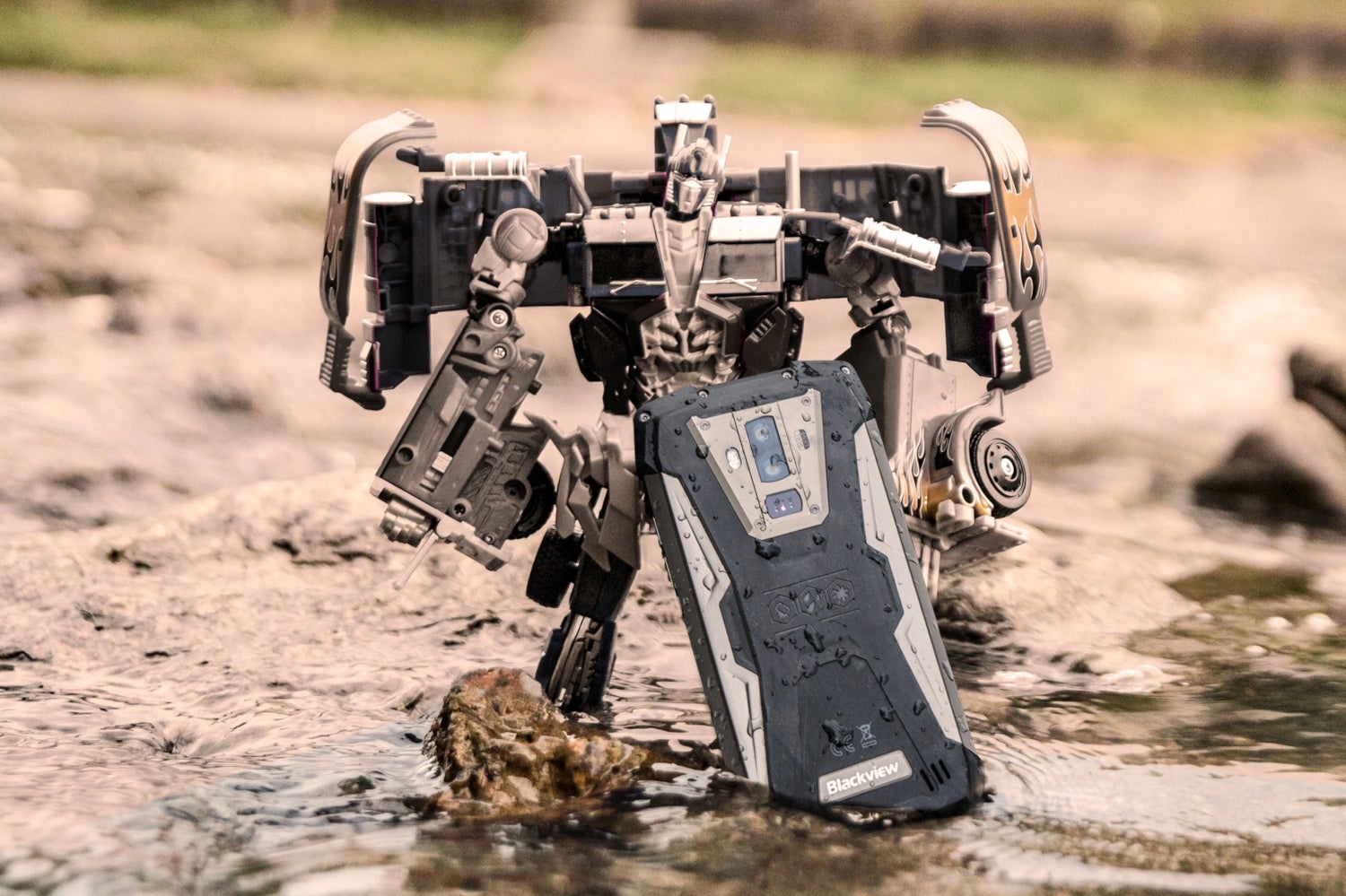 Blackview 9700 Pro
Blackview specializes in building phones across a few different tiers. They are specifically designed for the active folks — the physical worker or the extreme hobbyist who will often take their phones in environments where glass-and-metal sandwiches do not fare well. Now, Blackview is adding two new devices to its portfolio — the top-tier
BV9700 Pro
and the pocket-friendly
BV5500 Pro
.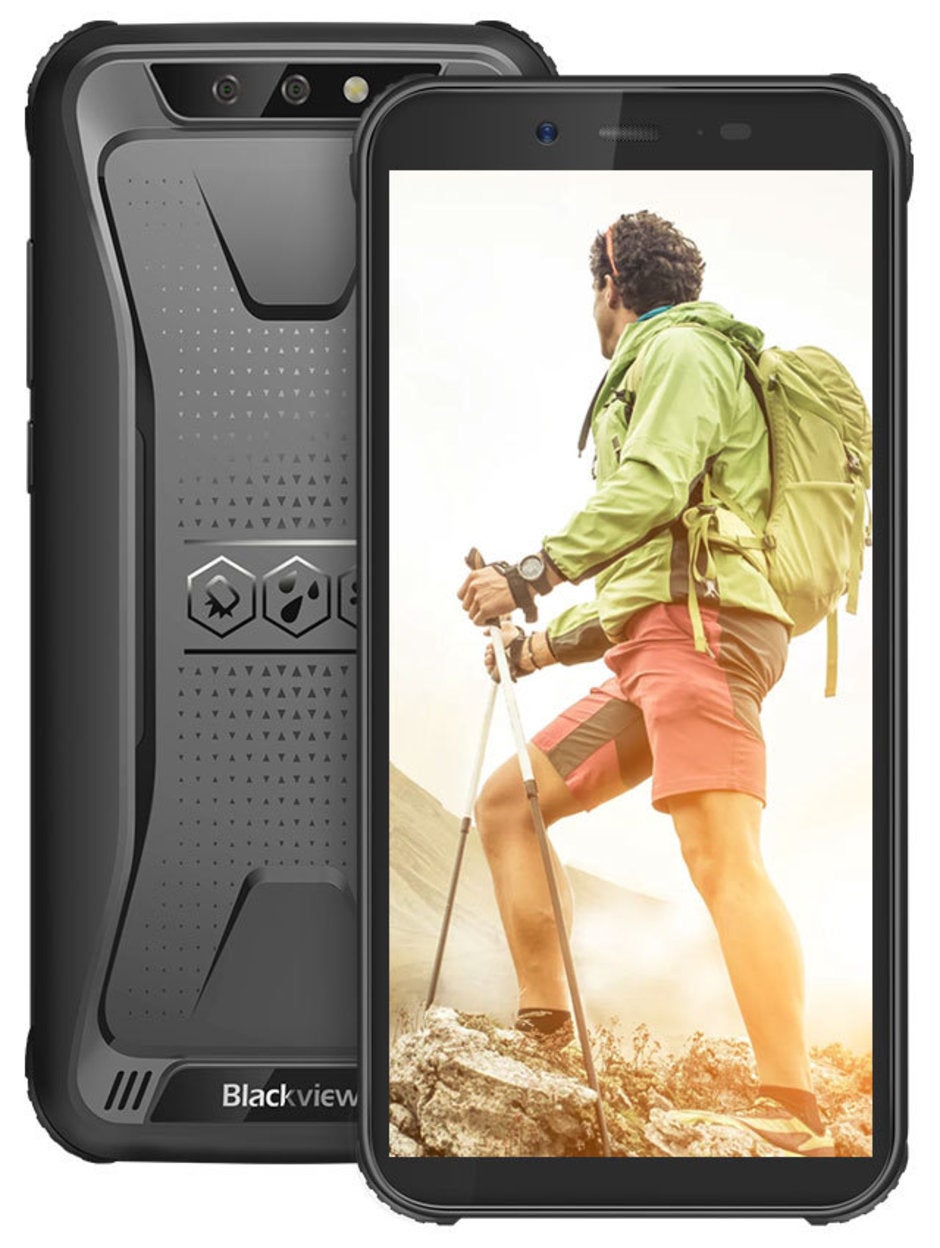 BV5500 Pro
When it comes to design, Blackview specifically made it its mission to build phones that look good, despite being little armor shells in your pocket. The BV9700 Pro's appearance is inspired by a Transformers-type look with symmetrical accents and aggressive edges. The BV5500 Pro has a clean-looking back that rolls off in an arch towards its edges in order to make for a more ergonomic grip. All the while, both phones are ingress-protected, rated for IP68 and IP69k, meaning they are not only guarded against dust and submersion, but also high temperatures!
Both phones rock the new ultra-wide display standard, with the BV9700 Pro having a 5.84-inch diagonal and the BV5500 Pro being 5.5-inch. On the inside, the BV9700 Pro hums with a MediaTek Helio P70 octa-core processor for enhanced performance and improved power-saving and 6 GB of RAM. The lights are kept on by a huge 4,380 mAh battery, which should last through the tough work day or long hiking track. It has a dual camera on the back, with a 16 MP Samsung-made main sensor and an 8 MP assistant for your bokeh shots, and there's another 16 MP Samsung sensor camera on the front.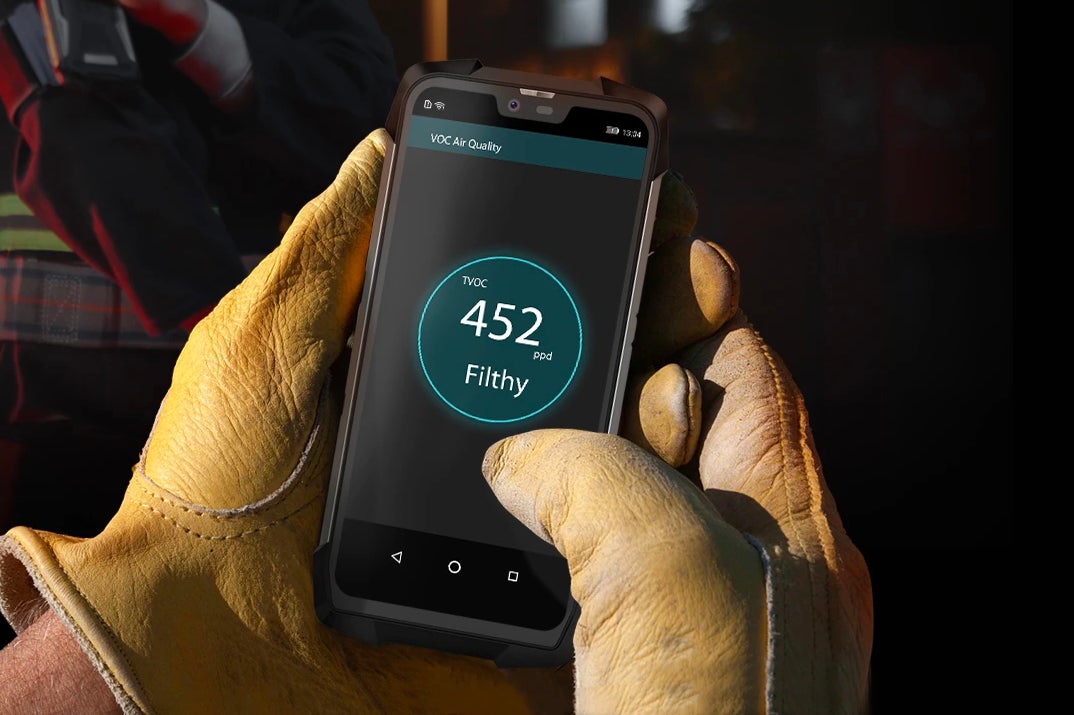 BV 9700 Pro air quality sensor
As for additional features, the BV9700 Pro has built-in heart-rate and blood pressure monitors, but also an air quality analyzer and air pressure sensor for professionals who could end up in hazardous environments. To top it off, it can power an external night sight camera, which is specifically designed to take pictures in the darkest of environments.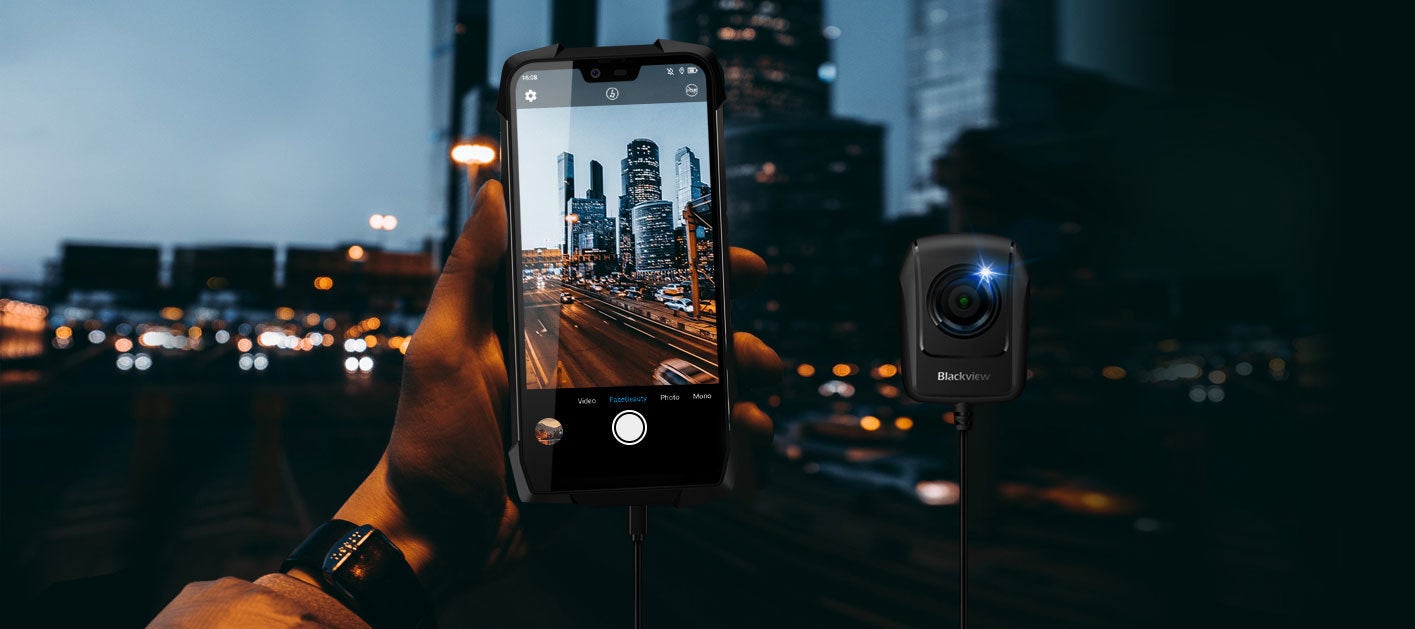 BV9700 Pro night vision camera
The BV5500 Pro has the budget option MediaTek MT6739, 3 GB of RAM, and an enormous 4,400 mAh battery. It also has a dual camera module on the back — this time, it's Sony-made with an 8 MP main camera and a 5 MP assistant.
As for price — stay tuned for pricing on the flagship BV9700 Pro. However, if you sign up through the
IndieGoGo campaign
you will be able to get it at 30% off as soon as it's announced!
The budget-oriented BV5500 Pro comes at a super-special offer. You can currently pre-order it for $90. On the 6th of May, its price will begin rising by $1 per day, until it reaches its full price of $100 on the 16th of May (shipping date).