Google allegedly had 4K 60 FPS ready to go on the Pixel 4, then removed it
18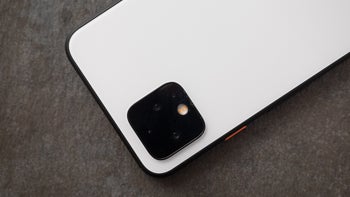 Google's Pixel phones have been atop the hill when it comes to smartphone photography for a couple of years now. The HDR+ and Google's wizardry with computational photography manage to produce amazing pictures, with sharp details, accurate colors, and beautiful exposure.
But when it comes to video, the Pixels have always lagged just a bit behind the competition. And, very notably, the Pixel 4 series does not offer 4K at 60 FPS video recording. That's something that has been available for more than a couple of years on competitor phones. When asked why it continues to skip the feature, Google had this to say:
Hi, Pixel 4 supports 4k video recording on the rear camera at 30fps. We find that the majority of users stick with 1080p, so we focus our energy on improving our quality in this mode, versus enabling a 4k 60fps mode that could use up to half a gigabyte of storage every minute.

— Made by Google (@madebygoogle) October 20, 2019
OK, that's kind of a fair point. Admittedly, the users that would record video at 4K 60 FPS
are not that many
. Not only are the files super-huge, but the "soap opera effect" of 60 FPS is also often undesirable. One would pick the high framerate if they intend to slow it down to 50% for some epic cinematic B-roll in post production, but that's still a niche use. So OK, Google, we are following that logic — focus your time and resources on developing the super awesome photography that you do.
Oh, but wait! It seems Google did focus its energy into developing 4K 60 FPS before releasing the Pixel 4. Then, just before the phone was launched, the feature was removed. At least that's what the tech gurus over at XDA Developers have found by digging through lines of source code that never graces the end user's eyes.
Oh boy, this one will stir some controversy...Google had enabled 4k@60fps video recording for the Pixel 4, but pulled it before release.

Merge: https://t.co/zgbw9ldRDj

Revert: https://t.co/8mlhKIjJWp

Thanks @Shad0wKn1ght93

— Mishaal Rahman (@MishaalRahman) October 24, 2019
Well… that's awkward. So, what was the reason for Google to pull the mode after all?
Tech pundits speculate the reason is because the Pixel 4 phones' storage options are not that great. The entry-level models only offer 64 GB of room and the more expensive tiers top out at 128 GB. That's a laughable amount of storage, especially on a flagship phone in 2019. 4K at 60 FPS would eat that up in a heartbeat, which is why fans believe the feature was sacked.
And why did Google put such limiting storage options on its newest phones? Tinfoil hats on — many believe it's because the search giant wants to push its paid cloud storage on its users. But we'll have to open that can of worms another time.