The Pentagon forces military personnel to turn off GPS on its smartphones to stop revealing secret bases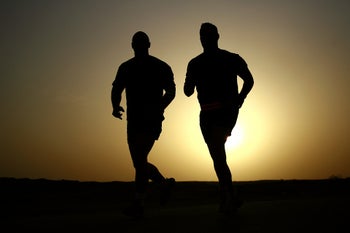 Last Friday, an order went into effect, banning the use of location services on both personal and government issued devices used by service members of the US military. This includes smartphones, smart watches and other devices with GPS capabilities. The ban is valid within all "operational areas" of the United States Armed Forces.
The new measure is most likely caused after a heatmap, generated by the activity of users of the fitness app Strava, revealed the locations of US military bases in foreign countries. Within the US, the colorful web of lines was mostly just an interesting way of visualizing runners' data, but in Middle Eastern countries such as Afghanistan, the map showed much more. Because Strava's userbase there was almost entirely made up of military personnel, US bases were shining like a beacon, including the ones that are removed from services like Google Maps. The precision of the tracking was so high that it even revealed internal layouts of the bases thanks to diligent joggers.
After taking their time, higher-ups at the Pentagon decided that the GPS functionality on mobile devices is a security risk and information from them can be used by enemies of the United States, even if app developers don't voluntarily share it with the world.
Military operatives are still allowed to use their devices but must disable geolocation services, or face punishment. This will render some apps useless, but it's a small sacrifice for improved security. Now all that's left is for the Pentagon to move its bases to new, unknown, locations.