Get these paid Android games for free!
2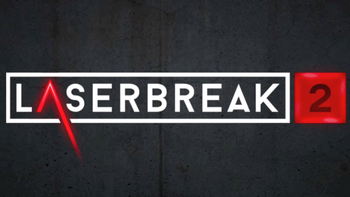 Looking for some neat new games to play on your Android smartphone? If that's the case, you might be pleased to hear that several titles that are usually paid are now available for free on Google Play.
This collection features several different genres, so we've made sure to include a video (where available) or gameplay image and a description below each title in order to aid you in the selection process.
Also, make sure to check out the end of sale times for each game next to the respective download link. At the time of writing (February 23rd), some of these titles only have a few hours left in their "freebie" period, so it's advisable to download anything that you like fast. Without further ado, let's see what's on the list!
Blu Escape - Hardcore Platformer
Do you love the challenging old-school retro platformers of the 80s and 90s? If so, Blu Escape might be just the game you need. This brand new indie title has actually received some slack for being a bit
too difficult
on certain levels, but since then, the developer has patched things up and now the game is not so needlessly punishing.
In Blu Escape, you need to help the small blue protagonist escape the dungeon by guiding him to the exit door on each level. Of course, each stage is filled with a plethora of dangerous obstacles, so you have to use your skills and reflexes to run and jump through them in a perfect manner. The spikes are particularly treacherous, as they can be hard to spot yet seem to be everywhere. You will also encounter bosses after playing for a while, and you'll likely die a few times before you figure out how to defeat them.
If you're a fan of physics puzzlers and chain reactions, Laserbreak 2 is a title that you simply have to play. The concept is straightforward - move the laser turret in a position that allows it to destroy the "X" cube and/or coins present in a given level.
This is simple enough for the first few stages, but, as always, things get more complicated from there on. There are a lot of levels and physical objects that you can interact with, and you will surely love the game if you have a soft spot for puzzlers.
PhaRaBis is a mix between the horror and puzzle genres. As the title suggests, there's a strong Egyptian motif in this game. You take the role of an explorer who's on a mission to find an artifact in the Pharabis pyramid. The item is an ancient mask left by the sun god Ra that allowed the pharaohs to control the elements of nature.
Needless to say, you will have a hard time finding the mask, as the last pharaoh who used it buried it deep within the pyramid and then cursed the entire structure. To achieve your quest, you will have to solve multiple ancient riddles and puzzles while battling the horrors that await anyone foolish enough to search for the mask. There's a good replayability factor to PhaRaBis, as the game features multiple endings.
Magnet Balls 2 is one of the most entertaining tile-matching games we've played in years. Your goal is to aim and shoot in the attempt to attach 3 balls of the same color in order to make them disappear, sometimes creating chain reactions for higher scores.
As you can see from the video, the game's physics are quite fun - in most levels, there's a magnet holding all the balls you need to take out. Disrupting the balance of the arrangement will cause it to spin, thus creating chaos that allows you to chain combos together. There are 7 bonus balls with different effects that periodically become available in the game's 165+ levels. Also, there are no in-app purchases or ads to disrupt your play.
Survival games are some of the most popular titles on the market. This isn't too surprising, as the instinct to stay alive is a thing that we all share, yet rarely get to experience in modern times.
If you've played Minecraft, you'll probably like Survival Island: Evo Pro. It features some of the core crafting/building mechanics we all know and love, but you also get to hunt, fish, and collect water to ensure your well-being. You have your regular set of beasts to go up against, in addition to dinosaurs and certain weird fairytale creatures.
Paranormal Territory is a horror game produced by AGaming+, the creators of the famous "Mental Hospital" and "Reporter" series. This title is designed as a sort of "startle test" that will analyze the type of gamer you are. Your results will appear at the end of your playthrough.
The storyline of Paranormal Territory is rather conventional - as you return from work on one fateful day, you find out that your entire family has disappeared. An eerie feeling inside you tells you to start looking for clues inside your home. As you begin exploring the different rooms inside the house, you soon find out that something horrible has happened. The fate of your family rests upon your shoulders.