The OnePlus 7 comes with a collection of mesmerizing wallpapers, and you can have them all!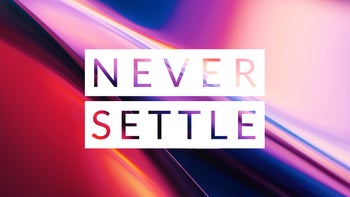 The beautiful, abstract wallpapers that have been adorning the homescreen of every OnePlus phone have become a staple of the brand. Bursting at the seams with color and textures, these backgrounds blend analog and digital techniques in a unique, surreal way. And what better way to showcase the display technology of a product, than with such distinctive imagery?
Starting with the OnePlus 2, the company began featuring the works of Swedish designer and illustrator Hampus Olsson on the home screen of every new phone. Since then, his works have become a bit of a trade-mark for the brand.
What's more, with every OnePlus release, Olsson has also always shared his creations for everyone to enjoy free of any costs. The OnePlus 7 is no exception, and you can now get all of the wallpapers that come on the phone in resolutions of up to 4K!
On his blog, Olsson also shares some insight into how he came up with and perfected the images. The process is a noteworthy story in its own right:
"This time, OnePlus was looking for something clean, but fluid, which embraces the new awesome screen without edges. For these new wallpapers, the resolution requirements with huge print versions made me realize I had to upgrade my hardware. So I got myself a new Desktop PC with an RTX 2080 Graphics Card. This sped up the rendering process in Blender immensely from having used a MacBook Pro. It was really fun to work on the new wallpapers with this new hardware, and it was much quicker to iterate."
Over the years, Olsson has shifted away from his brushstroke style that defined OnePlus wallpapers of yore, and has moved to 3D entirely. Still, the analog DNA of his old creations can still be felt in his later works.
You can now get and enjoy all new OnePlus 7 wallpapers at Hampus Olsson's personal blog