Buggy open beta software pulled by OnePlus for several models
3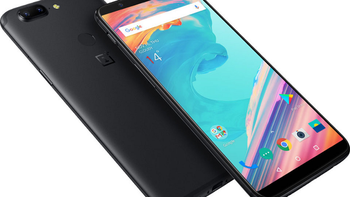 UPDATE:
OnePlus reached out to us to clarify that the beta updates will be live again soon. The halt was due to the company transitioning to a new domain name.
OnePlus must have pushed out some rather buggy open beta updates to its customers. These non-final builds are usually rough in spots because they are used to test out new features; they are not made to be installed on OnePlus models being used as a daily driver. Still, it is unusual to have an open beta build recalled, and the action by OnePlus suggests that whatever problems the company found with the update, they are serious enough to warrant this action.
The open beta updates recalled by OnePlus include Open Beta 5 for the
OnePlus 5T
, Open Beta 7 for the
OnePlus 5
,Open Beta 24 for the
OnePlus 3T
, and Open Beta 33 for the
OnePlus 3
. OnePlus does caution those interested in trying out these builds that "This is beta software. These builds are sometimes not as stable as our official OTAs generally are. By installing this update, you accept the potential risks."
According to posts on the OnePlus user forum, the open beta updates had a very negative effect on battery life. One user said that after installing the software, his phone was warm to the touch even with the screen off, and for two straight nights the battery percentage dropped 20 percentage points overnight.
There is no word on when these open beta updates will be fixed, and offered once again to OnePlus users.
source: AndroidPolice