New features added to popular iOS and Android weather app
3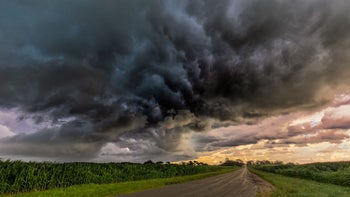 If you're like me, you probably have multiple weather apps on your phone. Why do we do this? Well, we could write it off as some weird app obsession, or perhaps we hope deep inside that if we don't like the local forecast on one weather app we will find a better forecast on another one. Or maybe it's because my Pixel 6 Pro has 512GB of storage and I want to justify the additional expense.
Among the top free weather apps available for Android are The Weather Channel and AccuWeather. Both have generated over 100 million installs from the Play Store and include free radar and widgets.
The Weather Channel gets its weather data through a partnership with IBM. AccuWeather is the service that is used by many commodity traders who base their investments on fundamentals (as opposed to charting). Of course, this info doesn't matter if you're trading currency or financial futures. But if you buy and sell Corn or rice contracts, the weather for the next few months might be good to know.
9to5Google
has spotted some changes to the AccuWeather app that will be now be available to both iOS and Android users. First, on Android 13, AccuWeather supports the themed icon feature that changes the color of the icon to match the colors taken from your wallpaper. To enable this, go to
Settings
>
Wallpaper & style
. Scroll down and toggle on Themed icons.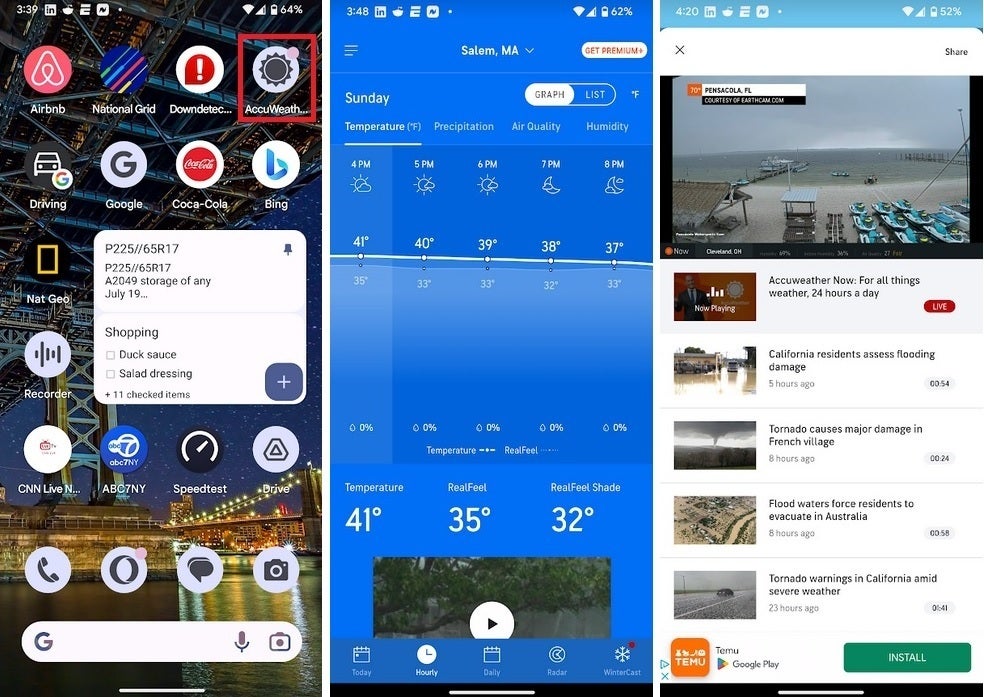 The AccuWeather app gets some new features
By default, on iOS and Android, the app will now show a horizontal graph that tracks the current temperature and the hourly forecast over the next four hours. To see this, tap on the Hourly tab found at the bottom of the screen. Make sure that you have the button on the upper right of the display set on Graph. On the bottom of the display, you'll see the current temperature, how it really feels taking wind chill and other factors into the equation, and how it really feels in the shade. Choose List and you'll see an hourly forecast in a list view.
AccuWeather has also added a "Watch Live" option to the app. Tap the three-line menu icon on the upper left of the display. You'll see a listing in the menu for Video with a red pill-shaped icon with the word "LIVE" in white. Tap on it and the stream will appear at the top of the screen.