New UI for Google Assistant voice selection screen is getting pushed out now
1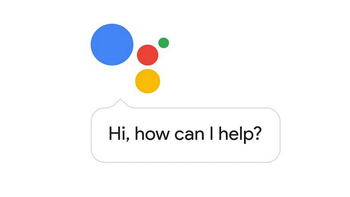 Google is in the process of pushing out a new UI for the Google Assistant voice selection screen. Eligible phones include those running on Android 6.0 or higher. The voices are each given the name of a color, and there are eight of them including Red, Green, Purple, Orange, Amber, Cyan, Blue, and Pink. The color for each voice was assigned by random according to Google, so a voice that is "blue" isn't necessarily sad.
Besides smartphones and tablets, the new UI will be available for the Google Home smart speaker, Chromebooks and Smart Displays. The updated UI features horizontal scrolling, and changing the voice of your Google Assistant is as easy as tapping on the circle on the bottom of the screen. You will hear a sample of a color's particular voice when you tap on each circle.
The current UI is a list of eight voices, named Voice 1 to Voice 8, and scrolls vertically. Tapping on the circle at the left of each voice allows you to hear how that particular choice sounds, and changes the current Assistant voice selection.

If you haven't received the new UI for the Assistant voice selection screen, there is no need to mope around the house. Google says that the update will take a week to complete. Keep in mind that only those who have their phone set to U.S. English as their language of choice will receive it.