Copyright Royalty Board gives song writers a 44% hike over 5 years from music streamers
5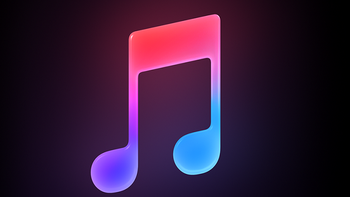 The U.S. Copyright Royalty Board has put some more money into songwriters' pockets. The board has just awarded tunesmiths a 43.8% hike in royalties from streaming music services over the next five years (from 2018 to 2022). The annual increases will range from 10.5% to 15.1%. The royalties hike was the result of a trial that took place between March and June of last year. That legal battle pitted the National Music Publishers' Association and the Nashville Songwriters' Association International against music streamers Google, Amazon, Apple, Spotify and Pandora.
Even though this is the largest increase awarded in the history of the Copyright Royalty Board, the writers were hoping to earn a royalty of 15 cents per 100 streams, or $1.06 for each user per month. On the other hand, the streamers were hoping to reduce the amount of money paid to songwriters, so this is obviously a big win for those on the creative side of the equation. In addition, complicated formulas used to determine royalties have been replaced by two possibilities. Payments made to writers will be the greater of either a percentage of revenue, or total content costs. The latter are payments made to record labels.
The ruling gives the writers $1 for every $3.82 that goes to the label. That is the best slice of the pie ever earned by songwriters. As for the streamers, the change might not have any effect on the bottom lines of Google, Apple and Amazon, but it could have a negative impact on the bottom line at Pandora and Spotify. The latter is the largest of the streamers with over 70 million paid members, about twice the number that number two Apple has signed up.
"We are thrilled the CRB raised rates for songwriters by 43.8% – the biggest rate increase granted in CRB history. Crucially, the decision also allows songwriters to benefit from deals done by record labels in the free market. The ratio of what labels are paid by the services versus what publishers are paid has significantly improved, resulting in the most favorable balance in the history of the industry. While an effective ratio of 3.82 to 1 is still not a fair split that we might achieve in a free market, it is the best songwriters have ever had under the compulsory license. The court also decided in our favor regarding a late free which will force digital music services to pay songwriters faster or be subject to a significant penalty. The bottom line is this is the best mechanical rate scenario for songwriters in U.S. history which is critically important as interactive streaming continues to dominate the market."-David Israelite, president & CEO, NMPA
source:
NMPA
via
Variety