New patent reveals that Microsoft is planning touchless input for future Surface devices
4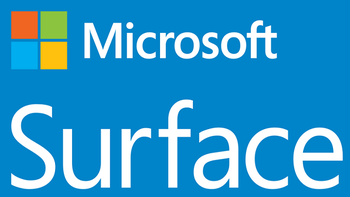 A new patent recently awarded to Microsoft by the U.S. Patent and Trademark Office reveals that the crew in Redmond could be working on a method that would allow for touchless input on future Surface devices. The technology would allow a tablet to register visual gestures made by users. A depth camera, similar to the TrueDepth Camera found on the
Apple iPhone X
, would be used to track the gestures.
The patent, originally filed during the first quarter of 2016, mentions that the input sub-system could work using a structured light depth camera. Like the current iteration of the TrueDepth Camera, this uses various spacing between a projected series of lines and dots to map an image. Microsoft's patent also notes that the input sub-system could also employ a laser based mapping technology known as Time-Of-Flight. This measures how long it takes for projected infrared streams to bounce off an object and return to the source of the infrared projection. With that information, the camera can map an object. Apple is considering use this technology for a future rear-facing TrueDepth Camera for the iPhone.
Diagrams included with the patent documentation show that a pointed finger could control the position of the cursor on a screen. Other operations, including those involving multitouch capabilities requiring the use of more than one finger, could be handled without requiring the user to touch the screen. Additionally, objects could be similarly tracked as well, including a stylus. The technology could work in concert with a keyboard, mouse, touchscreen, or a controller for a game.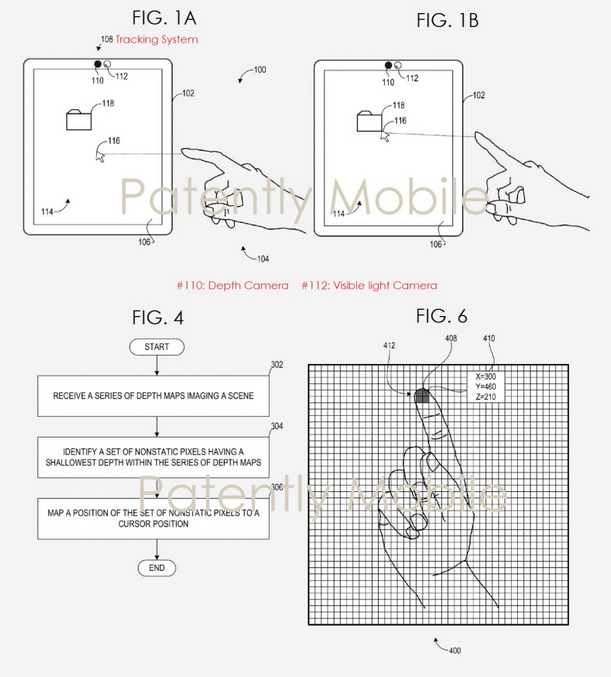 Images from Microsoft's patent for touchless input