A 'new' version of Meta's first-ever smartwatch is (allegedly) 'in development'
4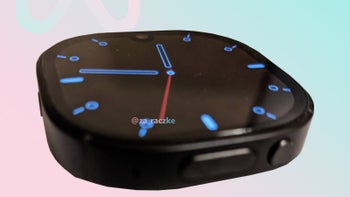 The social media giant formerly known as Facebook hasn't exactly achieved great success in the consumer electronics space, but evidently, Mark Zuckerberg hopes that will change... at some point in the future with the launch of a Meta-branded Apple Watch alternative.
Unfortunately, that may not mean much for the time being, as the overall mysterious and as-yet-unnamed Meta smartwatch is most likely still in the early stages of development... once again. As such,
Kuba Wojciechowski has
"no information about when - and if - the device will ship."
If you're the least bit excited about the totally not-scary prospect of a Facebook watch with two cameras, you should know that the latest "version" being worked on looks very similar to the previous iteration that was cancelled, running some sort of Android-based Wear OS alternative on an unspecified Qualcomm hardware "platform."
Compared to leaked depictions of the original concept behind a Meta smartwatch, the newest images seem to make a few minor changes to the sensor array at the back of the wearable while retaining the general idea of a "detachable form factor" planned to be (eventually) used for "other Metaverse-related devices."
In a nutshell, all this information remains far too vague and generic to be taken particularly seriously, but for better or worse, it looks like Meta is at the very least still considering joining the incredibly crowded and competitive
smartwatch market copiously dominated by Apple
.