Not so well known feature greatly improves phone calls made on the iPhone
3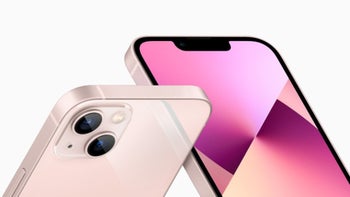 Did you know that there is a feature that will allow you to improve the quality of your phone calls on the iPhone? Called Voice Isolation, the feature uses Artificial Intelligence to remove ambient background noise that could be making it harder for the person at the other end of your phone call to hear you clearly. Sounds coming into your iPhone's microphone are aggressively filtered.
Voice Isolation will make your voice sound amazing with no ambient noise to mar your phone call

Start a FaceTime call and then go to the Control Center by swiping down from the upper right corner on your iPhone and press on the button titled Mic Mode. By default, it will be set on Standard although there are two other options: Voice Isolation and Wide Spectrum. The latter setting allows the people you are speaking to on the other side of the phone call hear more background noise. We would bet that you probably don't have too many people that you speak with on the phone that would ask you to raise the volume of traffic noise such as sirens, car horns, yelling, and more.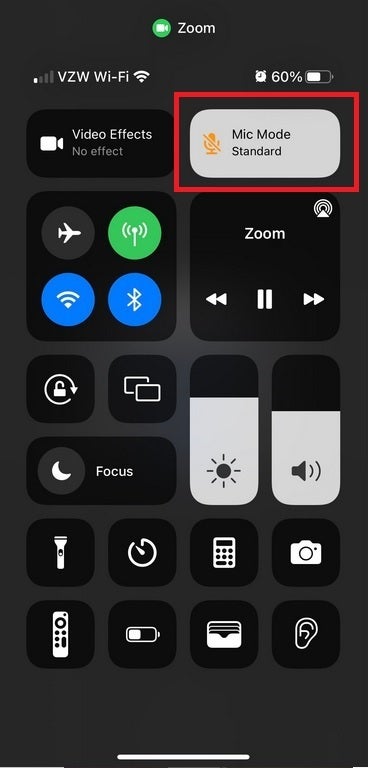 Voice Isolation greatly improves your voice on iPhone phone calls
And then there is Voice Isolation. When you enable that setting, the iPhone isolates your voice making it sound closer to the person on the other end of the call. It also removes any echo, and gets rid of unwanted background noise. Consider this the Magic Eraser for your iPhone phone calls. When using Voice Isolation, you must set it on every app you use to make phone calls. Also, it doesn't work with every app.
For example, Voice Isolation doesn't work with regular phone calls which, to be honest, is where you would want it to work in the first place.
The Verge
notes that the feature does have support on Snapchat, WhatsApp, Slack, Signal, and Instagram; it works with Zoom on iOS but not with TikTok. And Voice Isolation will work whether you are on a video and audio call, or an audio call only.
Check out our video showing how well Voice Isolation works

Now, I can hear exactly what you're thinking. You're saying (in your head, of course), "Hey Alan, if Voice Isolation is so amazing why don't you guys have something that allows us to hear how good this feature is?" Back last September, my colleague Preslav not only showed us in a YouTube video just how amazing Voice Isolation is, he also showed us the results of reading the book "
How to play Barre Chords and Rhythm Guitar like Brian Jones in 10 easy steps
."
Voice Isolation can be found on iPhone models powered by the A12 Bionic chipset or later, running iOS 15 or later. That means Voice isolation is available on the following iPhone models:
iPhone XS.
iPhone XS Max.
iPhone XR.
iPhone 11.
iPhone 11 mini.
iPhone 11 Pro.
iPhone 11 Pro Max.
iPhone 12.
iPhone 12 mini.
iPhone 12 Pro.
iPhone 12 Pro Max.
iPhone 13.
iPhone 13 mini.
iPhone 13 Pro.
iPhone 13 Pro Max.
iPhone SE 2.
iPhone SE 3.
Again, remember that your phone must be running iOS 15 or later.

You're also thinking that there is something quite Googley about Voice Isolation and you were wondering whether
Google
has a similar feature on the Pixel 6 series. Google does offer Adaptive Sound on the Pixel 5, Pixel 4a, and the Pixel 6 series. Rather than trying to make loud one-time background noises disappear, it uses your Pixel's microphone to figure out the level of noise in the background and adjusts the software to improve the quality of the sound coming from the speaker.
The difference is that Apple's Voice Isolation improves the quality of a phone call for the person on the other end of the line. Adaptive Sound improves the quality of the sound coming out of the speaker for your own benefit. To make sure that Adaptive Sound is enabled (or disabled if that is what you prefer), go to
Settings
>
Sound & vibration
>
Adaptive Sound
. You can toggle the feature on or toggle it off.