This carrier will pay your wireless bill if you lose your job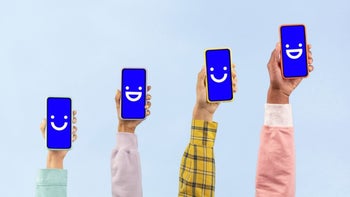 Verizon's all-digital wireless carrier Visible does not have any retail stores. Everything is handled on the Visible app or website and you can chat with a Visible representative any time of the day. And Visible does sell the latest and greatest phones. Visible's 5G wireless plans start at $30 per month for a single line.
In an effort to help consumers, the Verizon unit launched Visible Impacts which is a social impact platform that, according to Visible, is "focused on powering connections to people's most basic needs." This starts with the carrier's new Connection Protection plan which will continue to cover the costs of your wireless plan for three months if you get laid off.
If you lose your job, Visible will give you three months of free unlimited service

Angie Klein, President of Verizon Value, said, "We're thrilled to announce the launch of our new social impact platform, Visible Impacts. Connection is at the center of what we do at Visible, and we're committed to fostering the connections that address people's basic needs – the connections that make a difference."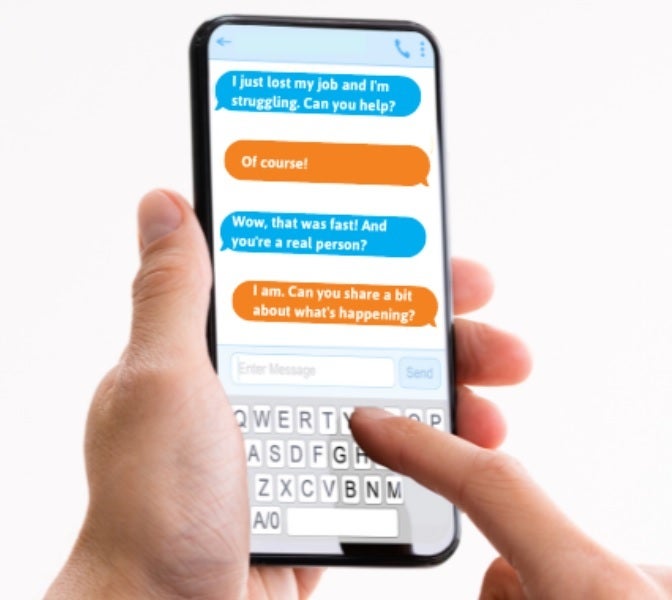 Lose your job? New and existing Visible subscribers will receive three free months of service
"Access to meaningful career opportunities is one of the cornerstones of true economic empowerment and equity," Klein continued, "which is why we're proud to introduce Connection Protection to not only support our members through job loss but also to ensure that we're providing people the resources they need when times are tough."
If you get laid off, Visible will have you fill out a short questionnaire while applying to Empower Work, a non-profit that provides support to those who have been laid off or let go from work. If the application is approved, the applicant receives an activation code that entitles them to receive three months of Visible service paid for by the carrier. Visible says, "Members will also be engaged with job support resources and existing programming from Empower Work to help them get back on their feet and move forward in their career."
The program is offered to both new and existing Visible subscribers. To be eligible for the program, you must have been recently laid off from work, or have been unsuccessful actively searching for employment opportunities.
What happens when the three free months are over?

Those accepted will receive three free months of Visible's $30 per month plan which includes unlimited talk, text, and data and low-band nationwide 5G. It also includes unlimited hotspot service at 5Mbps. If traffic is heavy, service might be slowed temporarily. At first, the program will be capped at 1,000 new members and 1,000 existing members.
After the three months is over, new members who want to stay on Visible will be able to continue receiving wireless service for $30 per month. Existing members will continue on their current plans. Visible says that there are no hidden fees involved with the program. However, new members will have to pay $5 per month for the first three months with Visible to be considered for Connection Protection if they lose their job. This cost will be reimbursed to new subscribers in the form of a gift card that will cover the expense.
You can learn more about Empower Work by
tapping on this link
. If you're having issues at work, you can contact them by texting CONNECT to 510-674-1414 to talk to a peer counselor.
Visible covers 99% of the U.S. population. Besides the $30 per month plan, Visible offers a $45 per month plan that includes unlimited talk and text and support for both low-band nationwide 5G and the much faster Ultra Wideband C-band 5G network. The latter will deliver download data speeds that are up to 10 times faster than 4G. Subscribers get unlimited
5Mbps hotspot connectivity and can receive 50GB of data before heavy traffic can be throttled.