Jaguar and Land Rover cars will soon support both Android Auto and CarPlay
0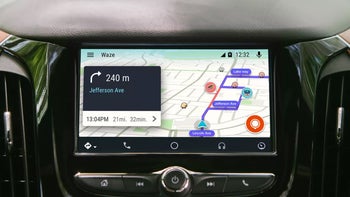 Earlier this month, Google announced that it is partnering up with the Renault-Nissan-Mitsubishi Alliance — the biggest auto group in the world — to make Android the default operating system of infotainment systems in cars built by the group. Meanwhile, over on Apple's side of the fence, the iOS 12 update enabled third-party navigation apps on CarPlay, finally making Google Maps available on Apple's auto platform.
Now, there's good news for users of both platforms. Starting in 2019, all Jaguar and Land Rover vehicles equipped with InControl Touch Pro or Touch Pro Duo infotainment systems will work with both Android Auto and CarPlay. But there's also good news for owners of existing models, many of which will also be updated with support for the two platforms. Of course, to have the feature installed, you'll have to bring your car to the factory or a dealer.
A spokesperson for Jaguar and Land Rover has confirmed that the smartphone connectivity package will be an optional installation in new vehicles and will start at $280, depending on the model and trim level of the car. No concrete launch date or a list of dealers where users can get CarPlay or Android Auto installed in their vehicle was provided by the companies.