The iPhone 15 series is very likely to get even better Wi-Fi support
7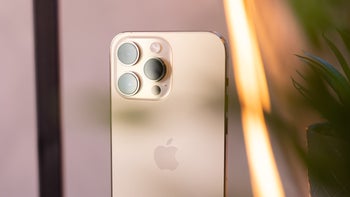 One of the improvements that might come with the
iPhone 15
could be support for Wi-Fi 6E — the latest Wi-Fi standard that more and more devices are starting to adopt. This information comes from two Barclays analysts going by the names Blayne Curtis and Tom O'Malley (
via MacRumors
). Neither of them, however, has said whether this upgrade will be present on all of the iPhone 15 models or just the Pro versions.
What is Wi-Fi 6E?
In very basic terms, Wi-Fi connectivity represents specific radio waves that transmit information from a router (which is connected to the internet via cables) to devices that are close in proximity. These radio waves come in different frequencies. The most commonly used ones until now were 2.4 GHz and 5 GHz, the latter of which came with the Wi-Fi 6 standard, which allowed for faster speeds and less interference.
Wi-Fi 6E further expands the capabilities of Wi-Fi 6, and it works with radio waves with a frequency of 6 GHz. It allows more people to use the network without any drops in speed, even in very busy environments. Put simply, Wi-Fi 6E is more dependent, faster, and can handle more users at once.
Apple might reserve Wi-Fi 6E only for the iPhone Pro
Apple
has already added support for Wi-Fi 6E to some of its other popular devices, like the new 14" and 16" MacBook Pro models and the Mac Mini PC that were released just a few days ago. The latest 11" and 12.9" iPad Pros can also utilize Wi-Fi 6E, so it would only make sense if we get it with the company's next flagship phones too. If we are to make any speculations based on Apple's other product lineups, though, we would guess that only the iPhone 15 Pro and Pro Max would get this upgrade.
Keep in mind that even if you own a device that supports Wi-Fi 6E, you would have to be connected to a router that supports this bandwidth. Thankfully, the most popular manufacturers like TP-Link and Netgear have already jumped on that wagon, even though they are on the more expensive side for now.