iPhones may soon flaunt an "Assembled in India" tag
32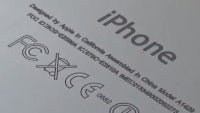 Rumors say that Apple's main manufacturing contractor – Foxconn – has been given the green light to start constructing a manufacturing plant in India. According to reports, chief minister Devendra Fadnavis has said that the government has been discussing the possibility to set up such a facility in Maharashtra – a state in the western parts of India, which has over 110 million inhabitants, 18 million of which live in its capital of Mumbai.
Such a deal could be a huge win for Apple, as the company has been barred from selling iPhones in India under the rationale that it had no manufacturing center in the country. A Foxconn branch there could open the door for Cupertinians and allow them to take a piece of the pie that Google calls "the next 5 billion users" - a slogan, flying above the Android One program and the company's attempt to get Android-powered smartphones in the hands of users across India, Indonesia, and the Philippines.
The reports say that Indian government would be in favor of such a plant since it will provide an instant boost in economy, as employment will get an instant jolt – the Foxconn facility in the Henan province, which Mr. Fadnavis is familiar with and impressed by, employs around 300,000 people, so we suppose this would be roughly the minimum size for a plant that India has in mind.
Of course, there is no word on a final deal at this time, and besides, the Indian plant, if it becomes reality, may only build various parts, while the iPhones themselves would continue being assembled by Foxconn in China, at least until experts in the new facility have been trained up to par.
Would an "Assembled in India" tag affect your decision to buy an iPhone or iPad in any way?