iPhone loyalty will go out the window if Apple messes with Elon Musk, survey finds
15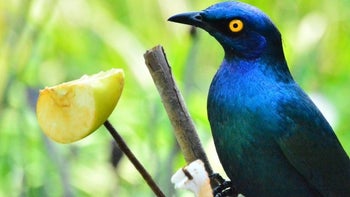 Android and iOS both have many fierce loyalists, but I think that's partly because there is a duopoly, and switching operating systems is kind of intimidating. What if there was a third option?
AddictiveTips
conducted a survey to determine
how loyal
Android and Apple users are to their respective brands, what their OS of choice tells us about their workplace dynamics, and whether Elon Musk can put loyalties to the test.
Android phones have a global market share of 72 percent, but in the US, iOS accounts for more than 50 percent of the market. 1,003 employed Americans, of whom 50 percent were Android users and 50 percent were iOS users, were surveyed about their loyalty and the impact of their phone brand on their daily lives.
94 percent of iPhone users consider themselves loyal to Apple, whereas 80 percent of Android users think they are faithful to their phone brand.
72 percent of iPhone users said they were happy with Apple, compared to 66 percent of Android users. Interestingly, even though an earlier survey suggested Gen Z users
overwhelmingly prefer using the iPhone
, today's survey says millennials are the happiest iPhone users, whereas, among Android users, Gen Z are the most satisfied with their brand.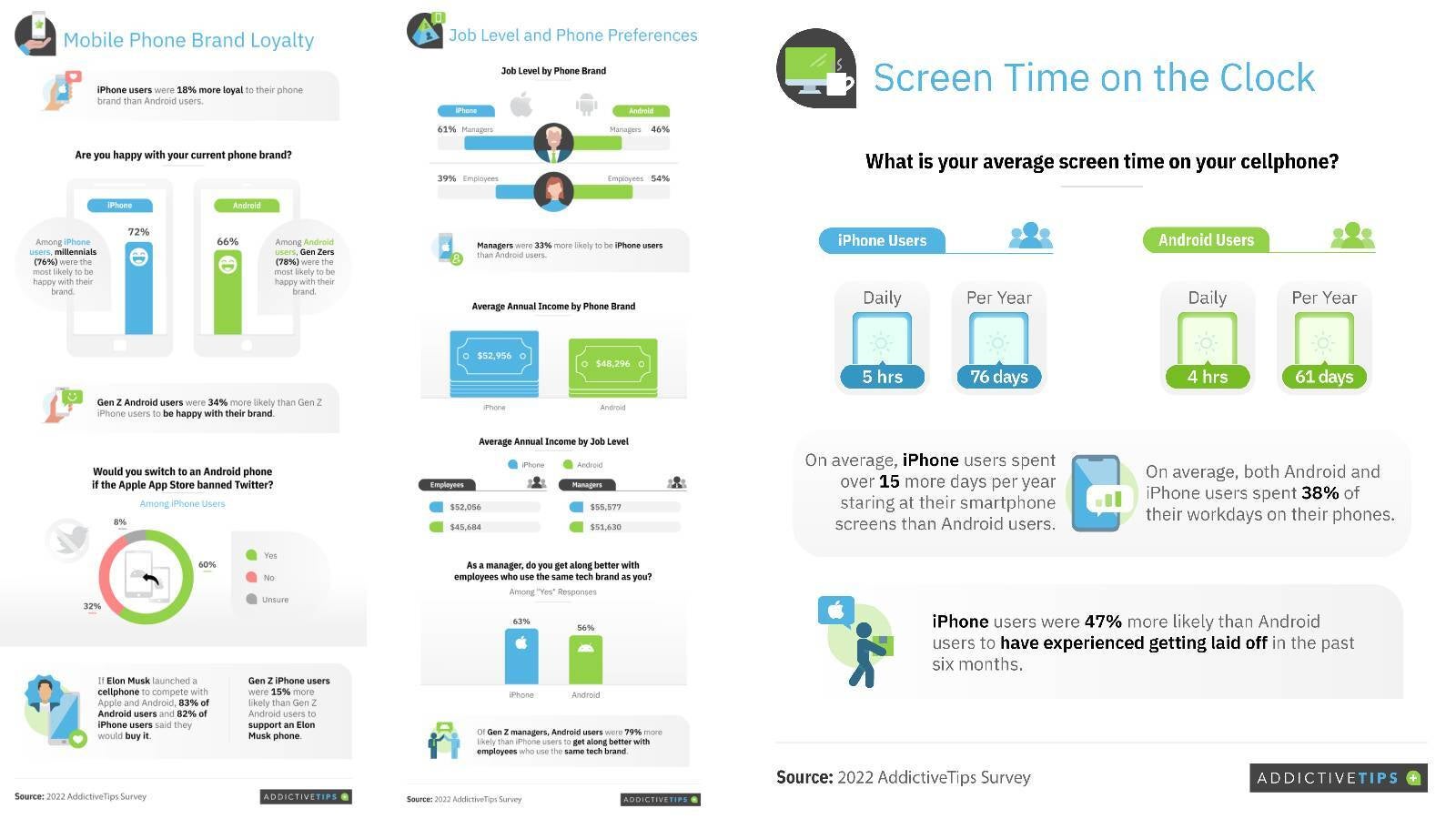 Apple vs Android vs Elon Musk?
Loyalty is tested when another option comes along and it looks like Tesla owner and Twitter CEO Elon Musk can break the cult spell Apple has over its customers. Late last year, Musk apparently
got into a spat
with Apple and said the Cupertino giant was considering booting Twitter from the App Store. He was also toying with the idea of
making his own phone
.
When iPhone users were asked if they would switch to Android if the App Store banned Twitter, 60 percent of them replied in the affirmative. On top of that, more than 80 percent of Android and Apple users said they would ditch their phones for a device made by Musk.
Most managers are iPhone users, but iOS users don't necessarily have job security
Moving on, the survey also found that managers are 33 percent more likely to be iPhone users than Android users. iPhone users also earn more than Android users, but the difference isn't huge ($53,000/per year vs $48,000).
Nearly 60 percent of managers from both camps said they got along better with employees using the same OS as them. Both Android and iPhone users spend 38 percent of their workdays on phone and on average, iPhone users spend 15 more days every year on their phones than Android users.
For some reason, iPhone users are 47 percent more likely to have reported getting laid off in the past six months.
There are around 307 million smartphone users in the US, so a sample size of 1,000 is too small to draw conclusions. Still, 1,000 is not a small number in absolute terms, so the findings should not be taken lightly.