Published iBoot source code said to be the biggest leak in Apple history
13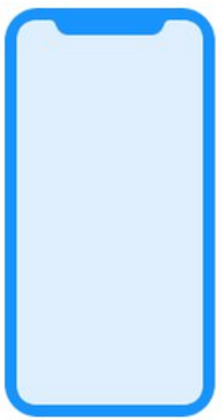 The July 2017 leak from the HomePod firmware that gave us the first look at the notch
Remember last July when Apple pushed out firmware for its HomePod smart speaker to developers,
and it revealed leaks about the iPhone X?
Only back then, we were calling the device the Apple iPhone 8, as were all media outlets at the time. That leak gave us our first look at the infamous "notch" and showed us that without Touch ID on front, a facial recognition system seemed likely (which was something that KGI Securities analyst
Ming-Chi Kuo had amazingly told us five months earlier
).
That leak might have been surpassed by what some are calling "The biggest leak in Apple history." Apparently, the iBoot source code has been published. As you might be able to tell from the name, this is the code that loads iOS on Apple's mobile devices. The iBoot source code ended up on software development platform GitHub, which could allow hackers, researchers and others to find the spots to attack in iOS. It could help those with malicious intent to decrypt an iPhone. And while the leaked iBoot code is from iOS 9, odds are that some of the published information remains in use on iOS 11.
Possibly confirming the relevance of the leaked code, Apple filed a copyright takedown request with GitHub, and the iBoot code was taken down, but not before it was posted for many to see. Before the code was removed, author Jonathan Levin, who has written books on iOS and Mac OSX, said "It's a huge deal." He also noted that it matches code that he had previously reverse engineered. Another researcher also said that he believes that the code is legit.
"The "iBoot" source code is proprietary and it includes Apple's copyright notice. It is not open-source."
source:
Motherboard