Apple seemingly confirms iPhone 8 design, face unlock feature
44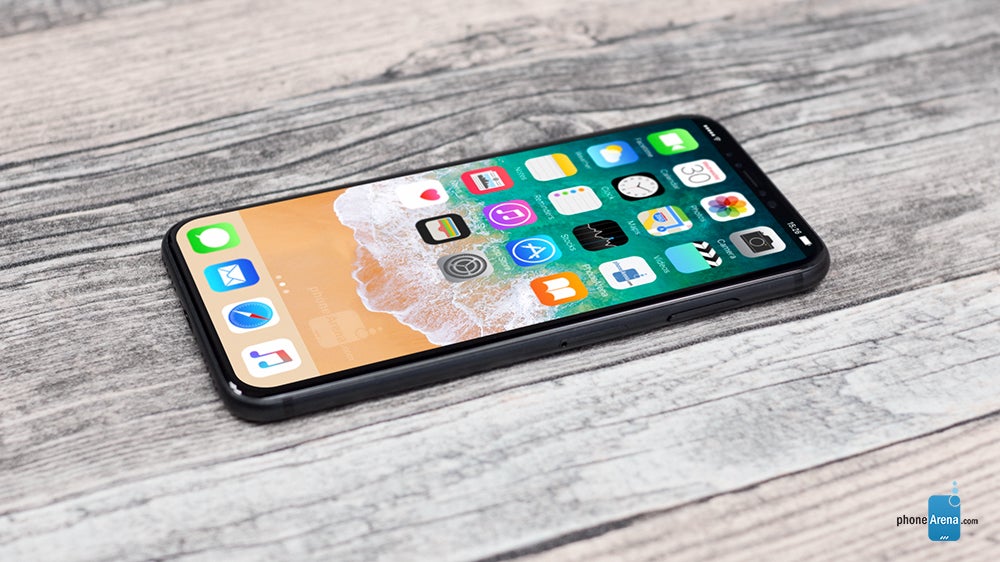 We've seen the iPhone 8 design "confirmed" over and over again in recent weeks, but thus far all the information has been coming from outside sources. Well, what we have on our hands now is different, as it may very well be the biggest iPhone 8 leak thus far... and it's coming straight from Apple itself!
After Apple accidentally seeded an early version of the firmware for its upcoming HomePod smart speaker the other day, developers have been hard at work digging through the code in search for interesting tidbits and clues for upcoming products and services. And lo and behold, two of them have stumbled upon some very intriguing references in the code.
Scouring the code for gold, macOS and iOS developer Guilherme Rambo has found an image that supposedly references the design of the upcoming iPhone 8. And wouldn't you know it, it's the same thing we've seen over and over again in the past month or so. Almost edge-to-edge display and no home button up front:
Me too. New bezel-less form factor as well pic.twitter.com/Y0RrSOk2OO

— Guilherme Rambo (@_inside) July 31, 2017
The image is referencing a device codenamed "D22". Is this the real codename for the iPhone 8 or is Apple just bamboozling us? It's hard to tell, although it doesn't seem likely that the company would go to such lengths (leaking an early firmware for an upcoming product, leaving fake clues in the code, etc.) to just troll its devoted fanbase.
The other find comes from developer Steve Troughton-Smith, who stumbled upon a line of code in the leaked HomePod firmware supposedly referencing Apple's new facial recognition software. As you may already know, a growing number of leaks suggest that the iPhone 8 may not feature a fingerprint scanner and may rely on other types of biometric data—i.e. your face and/or eyes—as a means to authenticate its owner. But even if it does feature a fingerprint scanner, the iPhone 8 will most likely also employ other means for biometric authentication on the side.
I can confirm reports that HomePod's firmware reveals the existence of upcoming iPhone's infra-red face unlock in BiometricKit and elsewhere pic.twitter.com/yLsgCx7OTZ

— Steve T-S (@stroughtonsmith) July 31, 2017
What Troughton-Smith found was a number of lines in the HomePod firmware that reference "BKFaceDetect" (where "BK" is speculated to be an abbreviation of "Biometric Kit") and "Pearl ID", which is supposedly a reference to Apple's new facial recognition tech. Whether that's just another codename or the final name of the feature remains unknown. It is speculated that the face ID feature will rely on an IR sensor and an IR camera situated on the top "bezel" of the device that will allow the phone to detect faces even in complete darkness.
For more on the iPhone 8, don't forget to check out these stories: