18 iPhone keyboard tricks to type faster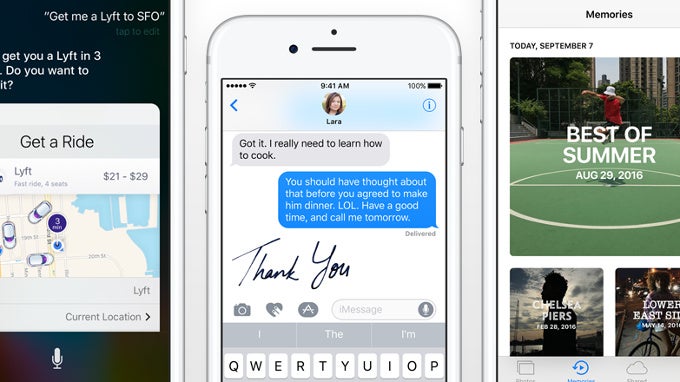 Looking for ways to type faster on your iPhone? Read on: we have left no stone unturned in our search for tips and tricks to help you make the best out of the iPhone's on-screen keyboard.
Shortcuts, tips and keyboard tricks
From cool tricks to shortcuts, and a quick tutorial on how to download third-party keyboards, we look at all the different options out there, but we focus on the stock keyboard as that is what most people end up using anyway.




And it's a great keyboard: sure, it lacks a fifth row with the numbers like on Android phones, but it is surprisingly nimble once you get used to it.




Interesting fact:

did you know that the keyboard sees what you are typing and invisibly adjusts the size of each key for better accuracy? If you type 't' for instance, it will know that you are very likely to type 'h' next and it will invisibly adjust the 'h' key to be bigger, so you are more likely to hit it.




Let's get started with our collection of iPhone keyboard tips and tricks.