iPhone gets bent by treadmill, see the twisted aftermath
23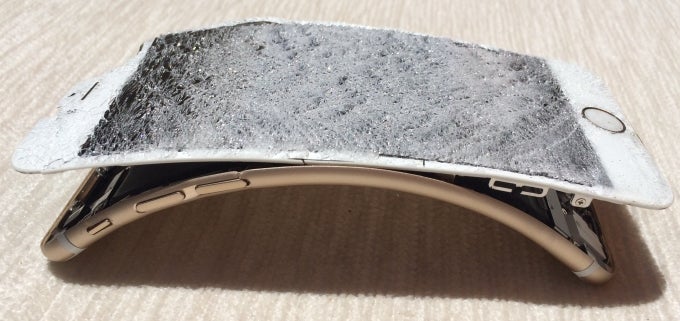 Look at this photo. Look at it very good and tell us NOW – what do you think could render an iPhone into such a miserable state? Frankly, this picture boggles the mind!
It's also worthy of an explanation, so here's the one given by the source: the iPhone was dropped during a run on a treadmill and got sucked into it. It went all the way around and under the belt before it got spit back in this perfect arc shape. The glass on top is completely shattered, the front panel popped off the assembly, and the back panel is fully bent.
Meanwhile, a deranged man in France busted into an Apple Store and
took an iron ball to several thousand euro worth of perfectly good Apple gear
. With the two accidents combined, today is most certainly a sad day for those who can't stand the sight of a broken iPhone.
source:
Reddit