iPhone app BreathalEyes measures your... blood alcohol content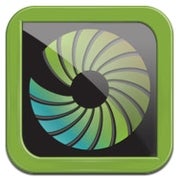 Yes, you read the headline correctly.
BreathalEyes
is an iPhone app that can measure an individual's blood alcohol content, and it allegedly does a pretty good job at it. How can that be possible you ask? Well, the application takes advantage of a phenomenon known as Horizontal Gaze Nystagmus, which is an involuntary movement of the eyes, and alcohol use is one of the causes for it. All it takes for the trick to be performed is a scan of the subject's eye by using the iPhone's camera. The software should manage to measure BAC within a 0.02% to 0.17% range.