Best Buy has an iPhone XS "deal" that you may want to avoid
6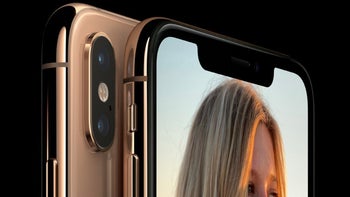 If you visit Best Buy's official website and go to the "Cell Phone Deals" page, you'll notice that Apple's brand new
iPhone XS
is featured there - in the Top Deals section. Unfortunately, this does not mean that Best Buy has a great deal on the iPhone XS. In fact, the so-called deal proposed by the retailer is one that should be avoided.
According to Best Buy, when you're preordering an iPhone XS or
iPhone XS Max
, you can get "up to a $275 gift card with qualifying trade-in of iPhone 7 and newer models," in store only. Now, "up to" means that, no matter what newer iPhone model you're trading in, you aren't getting more than a $275 gift card in return. And that's definitely not an advantageous deal. Normally, any used iPhone model that's newer than the iPhone 7 and is in good condition is worth more than $275, and you should have no trouble finding buyers for it. Of course, selling your old iPhone yourself usually takes longer than trading it in, but you're potentially gaining hundreds of bucks by going this route (especially if you own an iPhone X or iPhone 8).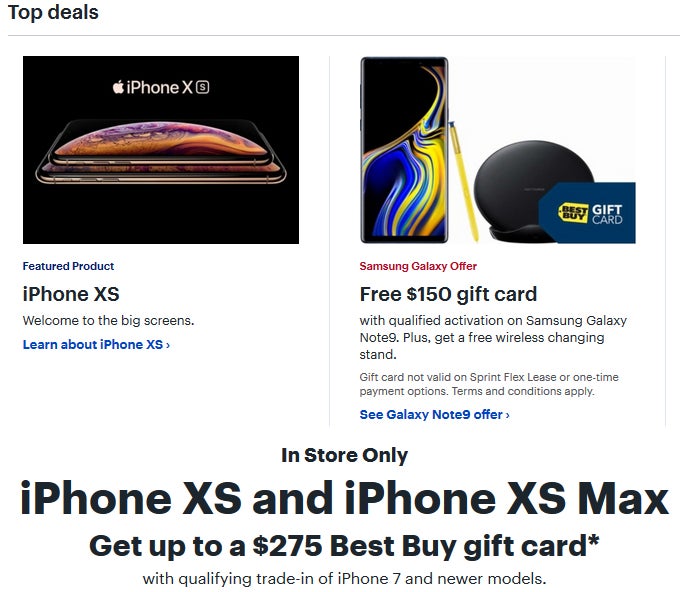 Just like Apple, Best Buy will accept
iPhone XS and iPhone XS Max preorders
beginning tomorrow, September 14 - that's actually just a few hours away. Best Buy is offering the new handsets only on Verizon, AT&T, and Sprint. The iPhone XS starts at $41.67 per month for 24 months ($1,000 in total), while the XS Max starts at $45.84 per month for 24 months ($1,100 in total).