iPhone XS and XS Max users are now reporting charging issues too
89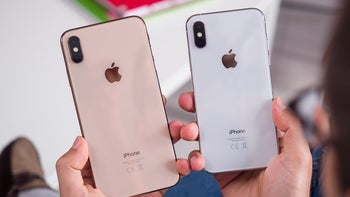 Apple iPhone XS and XS Max
Certain iPhone XS and XS Max owners have already reported a number of
connectivity issues
related to the smartphones. However, according to new reports, it seems the issues don't stop there.
As posted on Apple's official forums, and backed up by a number of emails received by
PhoneArena
, multiple iPhone XS and XS Max users are seemingly facing issues with their devices when it comes to wired charging.
If all worked correctly, the display on idle
iPhone XS and XS Max
models should light up as soon as a Lightning cable is connected. Similarly, a small sound should be played to signal that charging has commenced. However, with certain models, this isn't happening. In fact, despite being connected, the smartphones affected aren't even charging. In order for charging to commence, users are forced to double tap on the display. Unfortunately, in some cases, even this doesn't work as the devices simply do not charge.

In addition to these scenarios, some users have claimed that, while the devices temporarily say they are charging, in actual fact they are not and will stop displaying this information shortly after. Undeniably, though, the models that are worst affected are those that freeze altogether as soon as the lightning cable is connected. Because of this, pressing the power button to wake them is no longer an option either.
At this point in time, it's still unclear why these charging issues are occurring, although a software bug does seem to be the most likely cause. Regardless, the extremely high price tags of these devices mean that issues such as these are simply unacceptable, especially from a company with the level of experience
Apple
has.