Hundreds of iPhone X owners can't answer incoming calls (sometimes), Apple is looking into the issue
59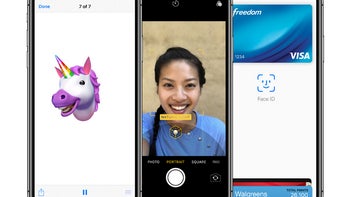 A seemingly growing number of
Apple iPhone X
owners are complaining about the fact that they can't properly use the device as a phone. More exactly, some users are reporting that, at times, they can not answer incoming calls.
The issue arises because the screen of the iPhone X sometimes wakes up 6 to 10 seconds
after
a call comes in - thus, the user is unable to access the virtual Accept and Decline buttons, while the caller is probably wondering why he/she is being ignored. As of today, February 4, almost 800 iPhone X users have signaled this problem (or variations of it) over at Apple's official support forum. The
incoming call bug
, if we can call it that, was first spotted in December, and resetting the software doesn't make it go away.
According to The Financial Times, Apple is investigating this unexpected bug, but, for now, it can't say what's causing it, and neither when it'll be able to fix it. Hopefully, the problem won't spread, and Apple manages to resolve it quickly. This is certainly not the kind of issue the company wants its most expensive phone to date to have, even if it affects a small percentage of
the total number of users
.
If you own an iPhone X, is everything OK with it when you're getting incoming calls?