New iPhone SE 2 leak reaffirms bezel-less design and Face ID
75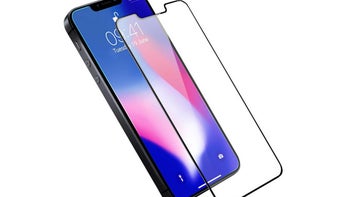 Rumors of a new iPhone SE compact phone have been circulating around for at least a hundred years, but there's been somewhat of an increase in the rate and intensity of these rumors lately. And you know: where there's smoke, there's fire – a saying that has proven to hold true more times than not when it comes to smartphone leaks.
At this point, the rumor mill tends to agree that an iPhone SE 2, or iPhone SE (2018), is relatively likely to happen, and soon at that. Where the reports happen to be severely conflicting is exactly what this new iPhone SE will look like. The more conservative ones claim it'll just get a small specifications upgrade, along with a fully glass back panel to facilitate wireless charging. The original model had a mostly aluminum back – a design that cannot work with current wireless charging solutions. However, there have also been a few leaks depicting the new iPhone SE in a way more exciting way: with a modern, bezel-less design and Face ID module, looking very similar to the current premium model, the iPhone X.
This latest leak promises an edge-to-edge display and possibly Face ID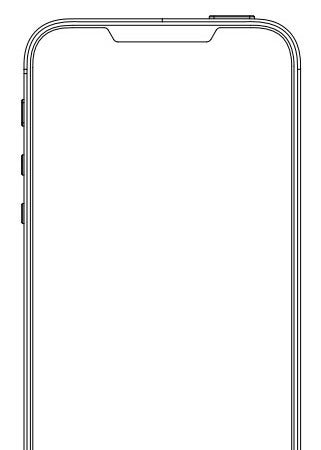 Schematics of rumored iPhone SE 2 with applied screen protector
Of course, we want to believe in the latter theory, and while we'd still remain more on the skeptical side, today is a happy day as case maker Olixar just shared a number of images and schematics that support the rumors of a completely redesigned iPhone SE 2. The materials mainly revolve around the company's upcoming screen protector product for the smartphone, but are nonetheless generous in the information they reveal. What we have is the following:
1. A complete 3D render of the iPhone SE 2018 next to the Olixar screen protector (top image)
2. A triad of real photos of the finished screen protector product
3. Several schematics detailing the screen protector and its dimensions
You can examine the real photos and and schematics in the gallery below.
Now, if you're in the habit of following smartphone leaks, you may have noticed that there's a point at which case makers start to promote their upcoming cases and protectors even before the official announcement of the target device. This usually happens as the phone's anticipated reveal date starts to approach. Those promotional campaigns can feel a bit much at times, but the point is that they do precede actual announcements and actual smartphones. This is why these Olixar screen protector materials make us hopeful that the iPhone SE 2 is indeed coming. In terms of Olixar's track record with similar leaks, they have historically been mostly on-point, but not always. The screen protector schematics look convincing, but aren't the ultimate proof that the new iPhone SE will have the iPhone X-style design.
An iPhone SE 2 is likely to happen, but we aren't sure if it's going to look rad or boring just yet.
Aside from what the design ends up being, most sources suggest the iPhone SE 2018 will feature upgraded internals, similar to those found in the iPhone 7, like the A10 Fusion chipset, which is still a superb performer. However, the jury is still out on other features, such as dual camera with zoom, 3D Touch, or audio jack.
source:
MobileFun