iPhone 8 doesn't scratch and bend easily, and isn't too hard to repair
44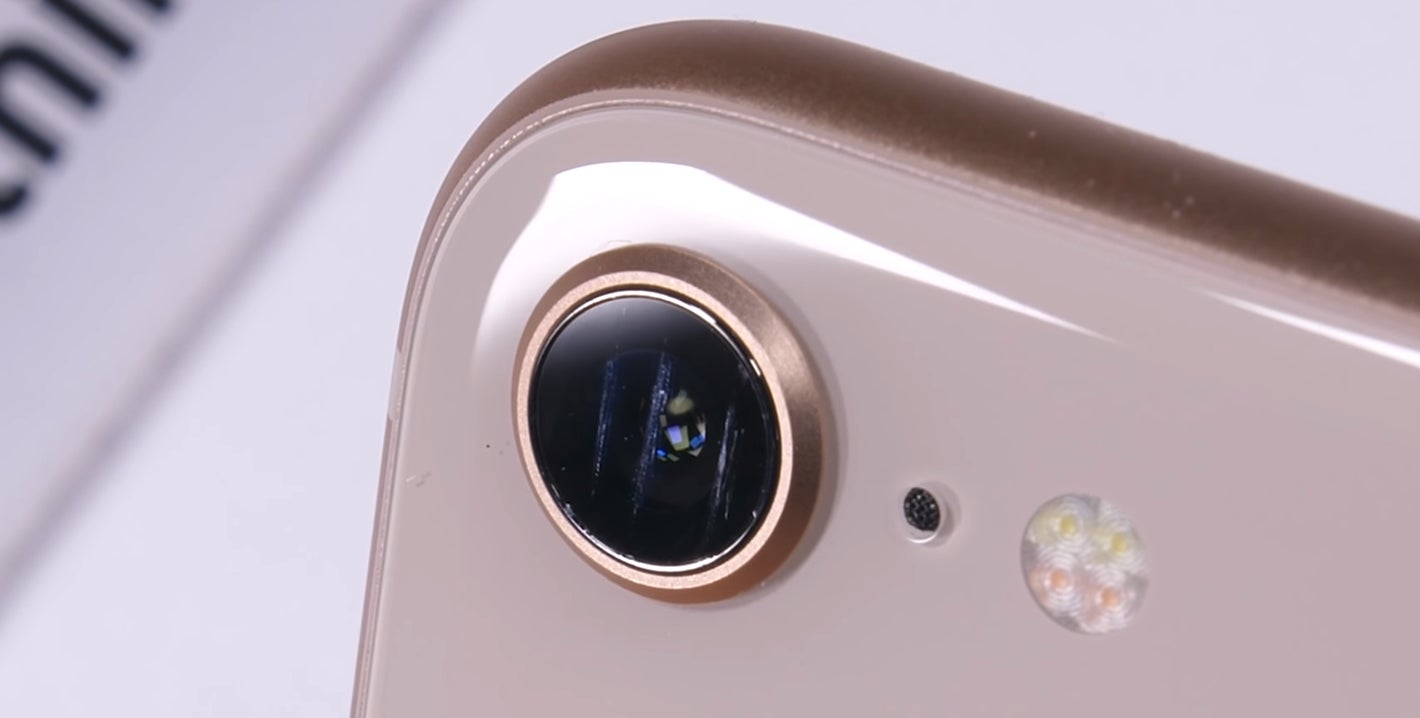 Available to buy starting today (alongside the larger iPhone8 Plus), Apple's iPhone 8 looks a lot like the iPhone 7, but it's upgraded inmany ways. Design-wise, the new iPhone ditches the all-metal unibodyconstruction of the iPhone 7 in favor of a metal + glass construction (Applesays this is "the most durable glass ever in a smartphone"). Thanksto this new design, the iPhone 8 has glass on the front and back, while itsmain chassis is made out of aerospace-grade 7000 Series aluminum.
But is the iPhone 8 as durable as the iPhone 7? Well,reliable phone tester JerryRigEverything has a video that answers thisquestion. As you can see below, the glass on the front and back of the new handsethas the same level of scratch-resistance of the iPhone 7 (and of most otherhigh-end smartphones out there, including Samsung's Galaxy Note 8). This means that keys,coins, or other objects that you'd normally carry in your pockets won't leavemarks on the front and rear of the handset.
According to Apple, the rear camera of the iPhone 8 is protectedby sapphire glass. However, this doesn't seem to make it more scratch-resistantthan the glass around it, which means Apple is using some sort of sapphireblend that isn't as good as pure sapphire.
When it comes to bending, the iPhone 8 holds up really well.In fact, JerryRigEverything says it's better than the iPhone 7 in this regard, as bending the older model damaged its water-resistance adhesive (which isn't the case withthe iPhone 8).
Finally, since we're talking about iPhone 8 durability, youmay want to know that this new Apple handset is not extremely difficult torepair. The professionals over at iFixit have dismantled the iPhone 8,concluding that its display and battery are quite easy to replace. Things get morecomplicated when it comes to other components, but the iPhone 8 still receivesa decent repairability score: 6 out of 10. You can check out the full iPhone 8teardown at iFixit via the second source link below.
sources: JerryRigEverything (YouTube), iFixit