iPhone 8 Plus vs Galaxy S8+ vs Google Pixel XL: Heavyweight specs comparison
21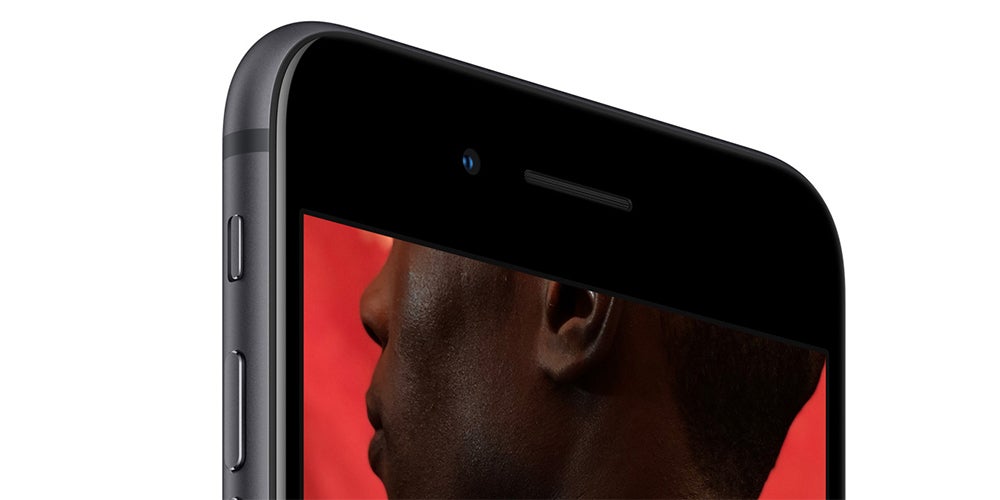 This year, the
iPhone 8 Plus
took the backseat after the
iPhone X
turned out to be the star of Apple's event. Sorry, big boy, you've had your rightful time under the spotlights, but you are now getting deseated.
Still, regardless of its status in the portfolio, the iPhone 8 Plus is beyond a doubt a rather powerful gadget that greatly improves on its predecessor and makes it that much moreappealing offering.
In the meantime, the
Pixel XL
might be a bit long in the tooth now, but it's still Google's finest phone to date. And while the
Galaxy Note 8
has proved to be a Galaxy S8+ on steroids, the
Galaxy S8+
itself is by no means a forgettable slouch.
How do these three stack up? Great question, and here's the answer:
AMOLED
Super AMOLED
IPS LCD
Oleophobic coating, Scratch-resistant glass, Ambient light sensor, Proximity sensor
HDR support, Scratch-resistant glass, Ambient light sensor, Proximity sensor
Pressure-sensitive, Oleophobic coating, Scratch-resistant glass, Ambient light sensor, Proximity sensor
Qualcomm Snapdragon 821 MSM8996 Pro
Qualcomm Snapdragon 835 MSM8998 (10 nm)
Apple A11 Bionic APL1W72 (10 nm)
Quad-core, 2150 MHz, Kryo, 64-bit
Octa-core, 2450 MHz, Kryo 280, 64-bit
Hexa-core, 2390 MHz, Monsoon and Mistral, 64-bit
Adreno 530
Adreno 540
Apple 3-core GPU
128GB, not expandable
64GB
256GB, not expandable
Android (10, 9.0 Pie, 8.1 Oreo, 8.0 Oreo, 7.1 Nougat)
Android (9.0 Pie, 8.0 Oreo, 7.0 Nougat), Samsung One UI
iOS (15.x, 14.x, 13.x, 12.x, 11.x)
USB Power Delivery
Qualcomm Quick Charge 2.0
USB Power Delivery
32.00 hours
the

average

is 11 h (660 min)
34.00 hours
the

average

is 11 h (660 min)
21.8 days (522 hours)
the

average

is 29 days (688 h)
4.3 days (103 hours)
the

average

is 29 days (688 h)
24.00 hours
the

average

is 0 h (0 min)
21.00 hours
the

average

is 0 h (0 min)
LTE: 14 hours; Wi-Fi: 14 hours
3G: 14 hours; LTE: 16 hours; Wi-Fi: 15 hours
130.00 hours
99.00 hours
60.00 hours
14.00 hours
20.00 hours
14.00 hours
Single camera
Single camera
Dual camera
12 MP (Sapphire crystal lens cover, OIS, PDAF, CMOS image sensor, BSI sensor)
Aperture size: F2.0; Sensor size: 1/2.3"; Pixel size: 1.55 μm
Aperture size: F1.7; Focal length: 26 mm; Sensor size: 1/2.55"; Pixel size: 1.4 μm
Aperture size: F1.8; Focal length: 28 mm; Sensor size: 1/3"; Pixel size: 1.22 μm
12 MP (Telephoto, Sapphire crystal lens cover, PDAF, CMOS image sensor, BSI sensor)
Optical zoom: 2.0x; Aperture size: F2.8; Focal Length: 56 mm; Sensor size: 1/3.4"; Pixel size: 1 μm
3840x2160 (4K UHD) (30 fps), 1920x1080 (Full HD) (120 fps), 1280x720 (HD) (240 fps)
3840x2160 (4K UHD) (30 fps), 2560x1440 (QHD), 1920x1080 (Full HD) (60 fps), 1280x720 (HD) (240 fps)
3840x2160 (4K UHD) (60 fps), 1920x1080 (Full HD) (240 fps), 1280x720 (HD)
Video calling, Video sharing
HDR, Time-lapse video, Hyperlapse, Continuous autofocus, Object tracking, Picture-taking during video recording, Video light, EIS, Video calling, Video sharing
OIS, Time-lapse video, Continuous autofocus, Picture-taking during video recording, Video light, Video calling, Video sharing
8 MP
8 MP
7 MP
1920x1080 (Full HD) (30 fps)
2560x1440 (QHD) (30 fps)
1920x1080 (Full HD) (30 fps)
6.09 x 2.98 x 0.34 inches (154.72 x 75.74 x 8.6 mm)
6.28 x 2.89 x 0.32 inches (159.5 x 73.4 x 8.1 mm)
6.24 x 3.07 x 0.30 inches (158.4 x 78.1 x 7.5 mm)
5.93 oz (168.0 g)
the

average

is 6 oz (171 g)
6.10 oz (173.0 g)
the

average

is 6 oz (171 g)
7.13 oz (202.0 g)
the

average

is 6 oz (171 g)
Back: Aluminum, Glass
Back: Glass (Corning Gorilla Glass 5); Frame: Aluminum
Back: Glass; Frame: Aluminum
Splash, Dust; IP53
Water, Dust; IP68
Water, Dust; IP67
Fingerprint (touch)
Iris scanner, 2D Face unlock, Fingerprint (touch)
Fingerprint (touch)