iPhone 6's sales might take a hit due to Galaxy S6's arrival on the market, analysts predict
71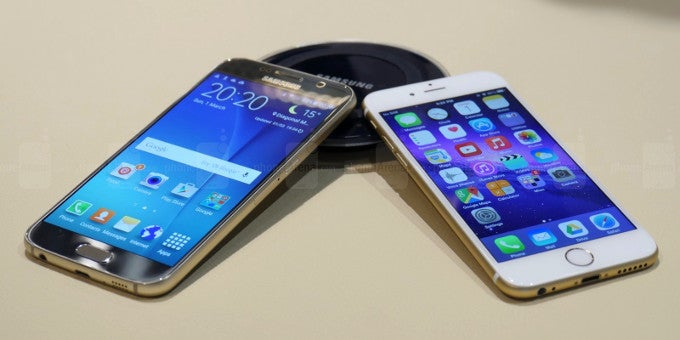 Apple's iPhone 6 and 6 Plus have dominated the smartphone market ever since their arrival on the market,
breaking many records
and further solidifying Cupertino as a smartphone role model. According to market analysts, the well-known financial services corporation, the sales of the iPhone 6 might take a hit due to Samsung's flagship devices for 2015, the
Galaxy S6
and
Galaxy S6 edge
, which got unveiled in the beginning of March.
The Galaxy S6 can potentially become one of the main "threats" to Apple's
market supremacy
in terms of sales and is predicted to be a "major variable" that may or may not affect the sales of Cupertino's newest. In the meantime, different analysts are expecting Apple to continue selling iPhones like crazy - Barclays and Morgan Stanley expect that 54 million iPhones will find new owners, while UBS, a Swiss financial company, predicts that Apple will sell 58 million phones in Q1 of the current year.
"At the moment of Samsung Electronics just recovering its confidence through the Galaxy S6, the continued uptrend of iPhones will be a large burden for Samsung,"
an industry insider claimed.
Naturally, we'll have to wait a few months before data for Galaxy S6 and S6 edge's market performance pops up, but a market confrontation is inevitable. As a refresher, Samsung's flagship offerings are launching on April 10, and it's already reported that the market is
way more interested
in the S6/S6 edge than in Samsung's 2014 flagship, the Galaxy S5.