iPhone 6 's alleged battery photographed, might indicate the phone has grown in size
36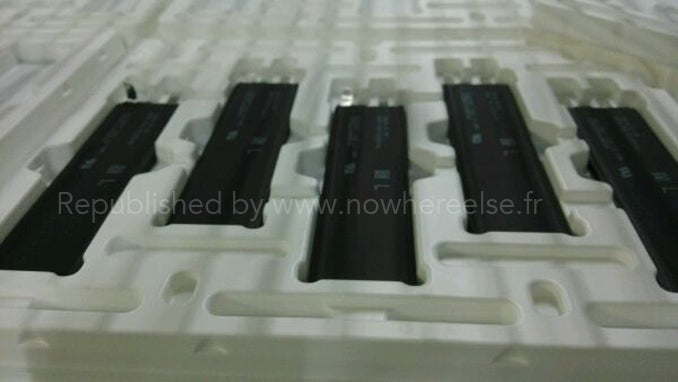 According to leaks from Apple's supplychain, the iPhone 6, which is set to begin small-scale trialproduction in May, will have a battery capacity of no more than2000mAh, with the surest prediction hovering at 1700mAh. This soundsplausible, considering it marks another incremental addition to thebattery capacity, following the 130mAh increase between the iPhone 5(1440mAh) and iPhone 5S/5C (1570mAh).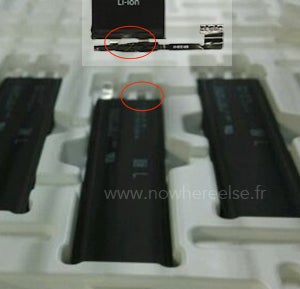 There's also a purported spy photo ofthe battery - it's the same elongated, rectangular block we know, butthere's a difference in how it attaches to the smartphone's logicboard. The pins appear to be positioned on the top of the battery,instead of on its side, like in the iPhone 5S. The difference isindicative of a redesign in the handset interior, possibly engineeredto accommodate a larger display. It's inevitable that an increasefrom 4 to 4.7-inches (the iPhone 6's most persistently rumored screendiagonal so far) will lead to a bigger, wider handset, so it'sobvious that Apple's engineers are working to make the most efficientuse of the additional space.
If the battery photo is legitimate, itcould be considered proof that Apple is resizing the iPhone. But it'salways better to keep the salt-shaker nearby when it comes to rumors.
source: Nowhereelse.fr