iPhone 6 explodes following minor bike fall, leaves man with third-degree burns
51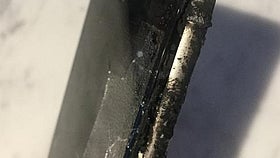 A 36-year-old bike rider from Sydney, Australia is suffering from third-degree burns after his iPhone 6 exploded following a minor bike fall.
Gareth Clear, a management consultant from Sydney, is an amateur bike rider. This past Sunday afternoon, Clear was riding his bike alone in Australia's Manly Dam. When his left foot missed the pedal, Clear took what he describes as a 'tiny fall'. The fall itself only caused Clear a few scratches. However, Clear's iPhone 6, which was in his right back pocket, suffered a battery failure and started melting through his clothes and, unfortunately, skin.
In an interview with the Sydney Morning Herald, Clear described his initial surprise:
"I just saw smoke coming out of my back pocket and I was completely bewildered about what it was and then all of a sudden I felt this surging pain[...]"
The iPhone 6, having melted through Clear's biking shorts and his Skins compression wear, was stuck to his right thigh. After initially burning his fingers trying to remove the iPhone 6 from his skin, Clear eventually punched the phone off. Clear is now recovering from third-degree burns to his right thigh at the Royal North Shore Hospital in Sydney where he underwent a skin graft operation.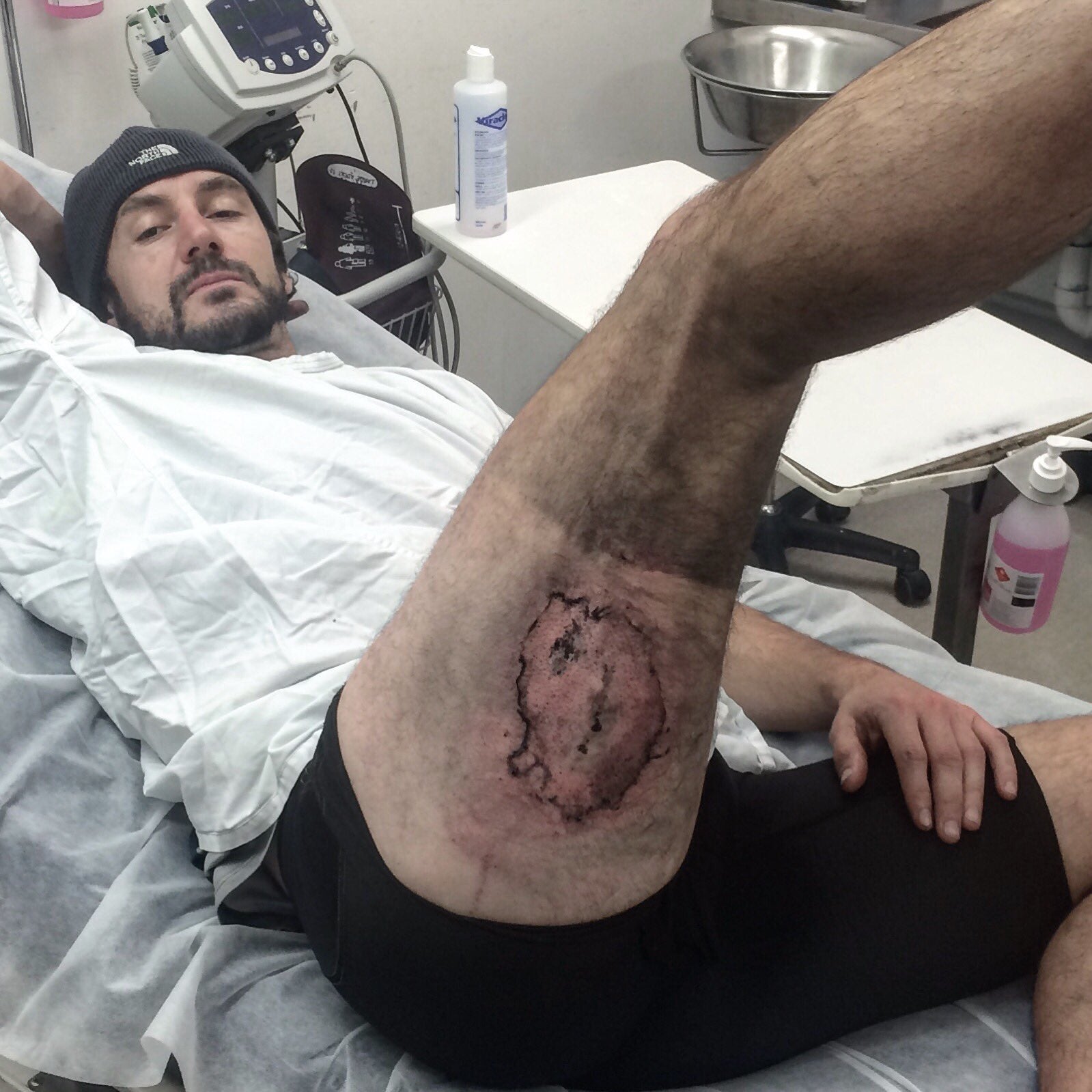 Clear's iPhone exploded in back pocket following a minor bike fall. Skin graft surgery was required
Although the drop was allegedly minor, the small impact was enough to send the iPhone 6's lithium-ion battery into flames.
This is not the first time that we're hearing reports of lithium-ion batteries bursting into flames inside smartphones and tablets. The thing is that this type of batteries, which is the norm for all electronic devices, is very sensitive to impact, heat, and electrical short-circuits.
Studies show that about one in ten million lithium-ion batteries eventually fails. That's may seem like an acceptable fail rate, but with more than 1.4 billion smartphones being shipped each year, this type of accidents is bound to occur eventually. According to Clear, his iPhone 6 was bought new from an Apple Store and did not suffer any alterations or modifications.
Looking forward, Clear is now trying to raise awareness surrounding the possibility of a battery fail in modern mobile devices.
source:
Gareth Clear