iPhone 5s reportedly catches fire while on charge
45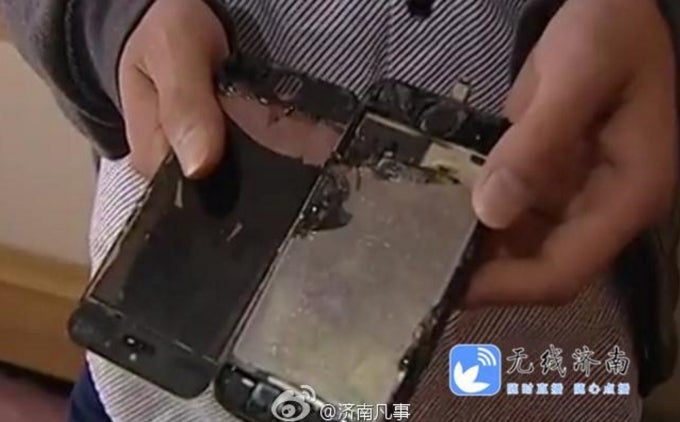 Per a report over at
MyDrivers
, iPhone 5s owner Jinan Liu placed his device on charge during the early hours of October 16th after the battery had died. He then left the device on his bed and went off to the toilet. Upon his return, he saw smoke billowing from the device, which burned the bedclothes as can be seen in the gallery below.
He swiftly doused the device with water, but had the fire really picked up, the damage could have been much more significant. Apparently, there were elderly people and children in the next room, and had Mr. Liu not caught the fire early, lives may have been at risk.
From what we understand of the report's translation, Liu owned the device for two years and bought it directly from an Apple retail outlet. It seems he's currently in discussion with the fruit company, though it's unknown what kind of resolution has been reached.
There's no telling, in this case, whether the device was being charged using an official Apple power cable. Fakes are ubiquitous, often poorly made, and thus increase the potential of a mishap such as this.
Still, given what we've seen over the past couple of months from many manufacturers, seemingly no device is 100% safe from a potential explosion -- legit cable or not.
Thoughts?