iPhone 4 officially relaunched in India for almost $375
55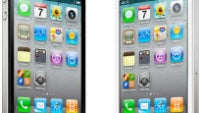 Last week, we heard that Apple might be planning to relaunch the
iPhone 4 in India
. The idea was that Apple had been losing market share in the country because it had been pricing itself out of competition with the iPhone 5s and 5c, which were deemed too expensive for the country. Unfortunately, it looks like Apple wants to continue pricing itself out of competition, because it has relaunched the iPhone 4 at Rs 22,900 (~$375).
Oh, and to be clear, this is the 8GB iPhone 4 that we're talking about. The same phone that was released about three and a half years ago, and there is a chance that these could literally be the same phones from 2010 given Apple's notoriously small stock-on-hand supplies. The rumors last week had guessed that the relaunched iPhone 4 would sell for somewhere around Rs 15,000 (~$250), and
India Times
is calling the price "almost robbery".
For comparison, the iPhone 5s is selling for Rs 53,500 (~$865) and the iPhone 5c is selling for Rs 41,900 (~$680). If you were to look at it in those terms, and you slot in the iPhone 4S in the ~Rs 31,000 (~$500) tier, the iPhone 4 price probably makes sense to Apple execs. Still, it's hard to imagine users finding it to be a good deal, especially with the Moto G launching in two weeks (February 5th), and likely at a lower price than the iPhone 4.