iPhone 4 nails best phone award at MWC
12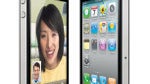 The
Mobile World Congress
is the biggest mobile expo of the year, but it's not only about the new technology being announced - MWC also hosts the
Global Mobile Awards
, which give credit to the best mobile devices, companies and software. And this year's awards have been exciting as always, but the winner in the Best Mobile Device category didn't surprise much - it was the
iPhone 4
. Apple's latest iPhone outdid competition from Samsung's
Galaxy S
and the
HTC Desire
, which are both amazing devices. The other two contenders were the
LG Optimus 7
running on Windows Phone 7 and RIM's
BlackBerry Torch 9800
, the touchscreen heavyweight in the business segment. When it comes to mobile makers however
HTC
dominated the scene and grabbed the "
Device Manufacturer of the Year
" award.
Its not only about the hardware nowadays. You have heard the word "ecosystem" repeatedly recently as it was one of the key topics discussed by Stephen Elop in Nokia's
Windows Phone move
. And an ecosystem needs
apps
. The best of all platforms this year was...
Angry Birds
, of course.
Before we give you the full list of winners, let us mention MobiSante's MobiUS
ultrasound imaging system
, which could redefine the future of medical imaging. Check out all the winners below: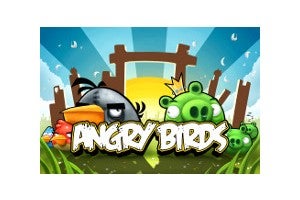 1. Global Mobile App Awards
- App of the Year on the
Apple
Platform
Rovio / Clickgamer/Chillingo for
Angry Birds
- App of the Year on the
BlackBerry
App World Platform
Research In Motion for
BlackBerry Messenger
- App of the Year on the
Android
Platform
Google for
Google Maps
- App of the Year on the
Nokia
Platform
Herocraft & InnerActive for
Zum Zum
-
Best Mobile App
Rovio / Clickgamer/Chillingo for
Angry Birds
2. Mobile Advertising & Marketing
- Best Mobile Advertising & Marketing Campaign
Mobilera - Outeractive for Unilever Cornetto Multiplayer Interactive Wall Projection Mapping Game
3. Best Mobile Business & Enterprise
- Best Mobile Enterprise Product or Solution
Antenna for Antenna Mobility Platform (AMP)
- Best Mobile Money Product or Solution
Airtel Africa, MasterCard Worldwide and Standard Chartered Bank for Airtel Card
4. Social & Economic Development
- Best use of Mobile for Social & Economic Development
Ericsson and Flexenclosure for Ericsson Community Power
- Best Mobile Money for the Unbanked Service
Vodafone Group, Safaricom, Vodacom, Vodafone Essar Limited and Roshan Ltd for M-PESA
Best Product, Initiative or Service for Underserved Segment
BBC World Service Trust for BBC Janala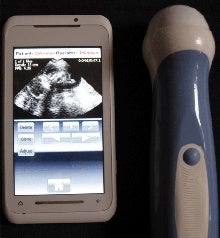 5. Mobile Innovation
- Best M-Health Innovation
Mobisante Inc for MobiUS
- Best Mobile Learning Innovation
Urban Planet Mobile and PT Telkomsel for Urban English, Mobile English Learning Initiative
- Best Mobile Innovation for Utilities
EDMI and Sierra Wireless for EDMI EWM100 Advanced GSM/GPRS Modem for Smart Metering Applications
- Best Mobile Innovation for Automotive & Transport
Nissan Motor, AT&T, NTT DOCOMO, and Telenor Connexion for ICT for Electric Vehicles
- Best Embedded Mobile Device (Non-Handsets)
AT&T and VITALITY, Inc for AT&T-connected Vitality GlowCaps
6. Green Mobile Award
- Green Mobile Award for Best Green Product/Service or Performance
Bharti Infratel for GreenTowers P7 Project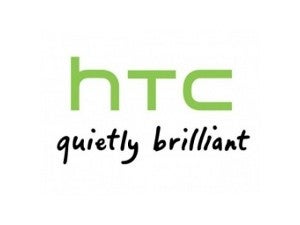 7. Best Mobile Devices
- Best Mobile Device
Apple for
iPhone 4
- Device Manufacturer of the Year
HTC
8. Best Technology
- Best Mobile Broadband Technology
Ruckus Wireless for Ruckus Mobile Wi-Fi Gateway System
- Best Mobile Technology for Emerging Markets
Orange for Orange solar base station programme
- Best Technology Breakthrough
Seven Networks for SEVEN Open Channel
- Best Customer Care & CRM
Airtel Africa and Tango Telecom for Tango Telecom's 'Dynamic Pricing Service'
9. Outstanding Achievement Awards
- GSMA Chairman's Award
Dr. Wang Jianzhou, Chairman, China Mobile
- Government Leadership Award
Government of Afghanistan
source:
MWC