iPad sales reach 100 million since launch in April 2010
6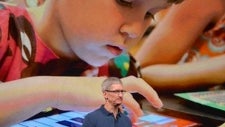 The Apple iPad is a tremendous success. It created the tablet category anew in April 2010, and now the iPad has reached a mind-boggling 100 million sales in the 2 and a half years since its launch.
Putting this into context, CEO Tim Cook mentioned that Apple sold more iPads in the June quarter than any PC manufacturer did of their entire lineup. Talk about the post-PC world.
The iPad has gone a long way since the first tablet arrived. The original iPad launched in April 2010 with a 9.7-inch display with a resolution of 1024 x 768 pixels. Now, it's with a resolution of 2056 x 1536 pixels, lighter and thinner than the original, and prolific in institutions like universities, schools and medical facilities.
source: Apple