iPad mini profit margin is "significantly below" Apple's average
21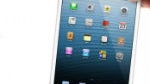 We've already seen that
Apple's earnings call
was a bit of a mixed bag, and that for the third quarter in a row, Apple collected less in profits than the quarter before. It looks like that may be a trend, as Apple has also said in the earnings call that the iPad mini is being sold at profit margin "significantly below" the average Apple product.
Apple's Chief Financial Officer Peter Oppenheimer said that although the iPad mini is being sold at a much higher price than direct competitors like the Google Nexus 7 or Amazon Kindle Fire, the mini's gross margin is "significantly below" the company's average. Unfortunately, Apple didn't elaborate on this at all, so we are left to speculate.
It seems reasonable that the aluminum casing of the iPad mini would cost more than the competition's plastic/rubber. Other than that, we're having trouble seeing the big differences. The iPad mini is using a 2 year old CPU, where the Nexus' Tegra is only a year old. Both the Nexus and Fire have smaller displays, but higher resolutions, so the display cost might not be too different between them and the iPad.
Of course, the Nexus and Fire are both sold at cost, while the iPad Mini will be making something of a profit. Just how much of a profit should be revealed when the teardowns start coming next week.
It should be noted though that one of the main complaints against Apple has been that the company overcharges and tries to suck as much profit from customers as possible. Given this news, and the news that Apple collected less in profits for the 3rd straight quarter, it may be that the company is scaling back in the Tim Cook era. Still a bit too soon to judge, but it's something to keep an eye on.