Record iPad Pro (2018) benchmarks prove Apple's 'faster than your laptop' claims
35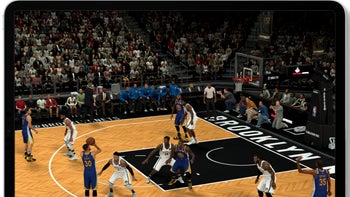 John Ternus, Apple's VP of hardware engineering, came onstage during the iPad Pro 2018 unveiling event and claimed that they "
are faster than 92% of all the portable PCs sold in the last 12 months, including the most popular Core i7 models from the top manufacturers
." We have the new octa-core A12X Bionic processor to thank for that, but there is more.
Apparently, "
the iPad Pro delivers Xbox One S-class graphics performance in a product that's 94% smaller
," according to Ternus, "
and there's no AC cord required
." This feat goes to the new hepta-core graphics chip, against the quad-core GPU in the A12 Bionic that powers the 2018 iPhones.
We've grown accustomed to Apple using a souped-up version of its iPhone chipsets for the iPad family. What we didn't know, however, is exactly how much faster would the new A12X Bionic chipset that is in the iPad Pro 2018 family be. Well, the
Geekbench database
is getting populated with scores from the newest iPads, and the highest-end model with 6GB RAM decimates everything out there - your old laptop included.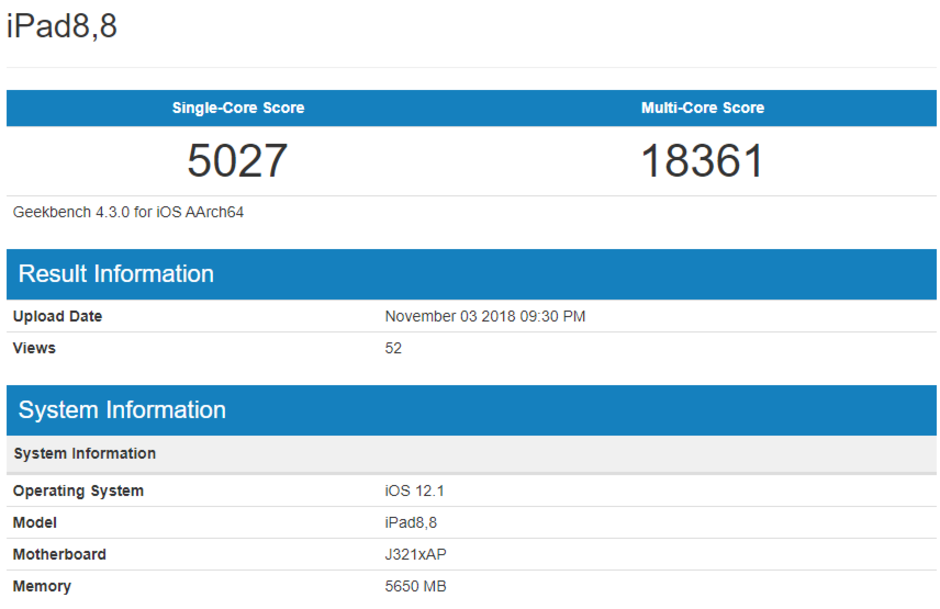 The iPad model number with 6GB RAM scored more than 18,000 points on the multi-core test, and more than 5,000 on the single-core pass. For comparison, the new iPad Pro can score as much as a 7th-gen Intel Core i7 processor in a quad-core configuration at 4.2GHz, while running at a much lower frequency. For another comparison, the newest iPhones score a tad over 11,000 on the multi-core test and are still beating everything Android and iOS had to offer so far.
As you can see below, the first 7nm chipset on Android phones, Huawei's Kirin 980 (as found on the Mate 20 Pro), scores much lower against the 7nm A12X on the iPad Pro, even though its results are the highest in the Android stable of phones.

Android's fastest chipset on the Mate 20 Pro vs A12X Bionic on the iPad Pro 2018
Long story short, Apple wasn't playing when it claimed that the new iPads are faster than most consumer laptops, and that unreleased Assassin's Creed game onstage demo that was running at the whopping 120fps now seems pretty credible.
Recommended Stories