iPad 3 to use IGZO display panel instead of IPS one, claims rumor
12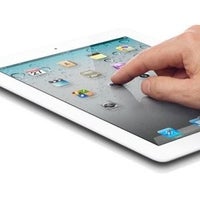 Before we deliver yet another rumor related to the iPad 3 (or whatever Apple chooses to call it), we have to point out that
DigiTimes
is its source. That being said, the chance of the speculation being totally inaccurate is present indeed.
Still here? Okay, here it goes: according to sources related to Apple's parts suppliers, the next-gen iPad will utilize a display panel built by using IGZO (indium gallium zinc oxide) technology. Currently, Apple uses IPS (in-plain switching) displays in both the
iPad
and
iPad 2
, as well as in the
iPhone 4S
and
iPhone 4
.
It is speculated that the switch would allow for the iPad 3 to be equipped with a high-resolution display – one with a
pixel
density around the 330ppi mark. At the same time, it will maintain a low power consumption and will likely be thinner than its current IPS counterparts. On top of all, production costs of IGZO displays is said to be lower, which could boost Apple's profit margin figures even higher.
Producing the IGZO display panels for the next iPad iteration will be a task that Sharp will be burdened with, if the rumors are on the right track. Allegedly, the manufacturer has already shifted some of its capacity towards producing iPad-sized displays.