iOS app lets you pick and share colors from the real world, using your iPhone's camera
1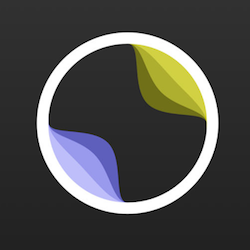 Have you ever wondered how a different color is considered trendy every year? Pantone, a New Jersey-based company, has been responsible for 'electing' a 'Color of the Year' since the 2000s. The company pretty much dictates the hues in fashion and has great influence over designer decisions globally.

Cone is an app that allows you to use your iPhone's camera to pick colors from the real world, and then match them with Pantone colors. The app converts the color you pick into hex code and then matches it with its closest Pantone counterpart. If you are looking at a dynamic scene, where colors might be quickly interchanging or overlapping, you could freeze the frame in-app, and select the precise bit you want to get a match for.

Nature sometimes offers shades and nuances that you must then spend ages to try and find their digital match in Photoshop, for example. Cone should be quite handy for people who work with colors, such as designers or artists,as it allows you to save a palette of Pantone colors of what you have captured, and then go back to them later. You can easily copy and share photos with iOS 9, macOS 10.12 and their later versions.

You'd imagine that the developer of the app would be a colour connoisseur, one who appreciates the finer hues of the world. Not really, no. Kushagra Agarwal, founder of Cone and also UX/UI and front-end developer, is actually colour-blind. He developed the app, relying only on data on a screen, asking friends to confirm whether his work was correct through eyes with normal vision.

The app costs $2.49, currently only available for iOS devices and we have no info on a potential desktop or Android variant.