iOS app Homemade lets skilled cooks sell and share their homemade meals across the U.S.
1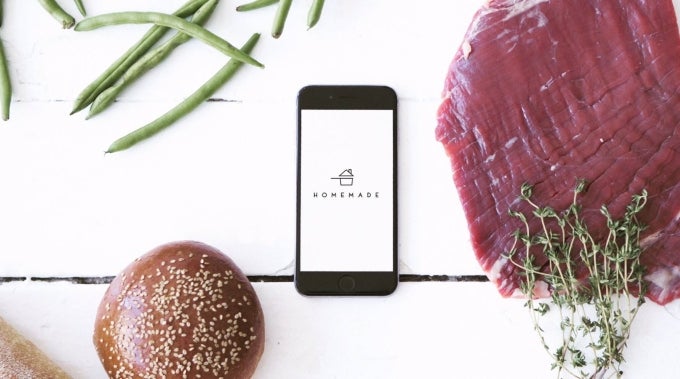 Don't you love the smell and taste of homemade food? The farther you are from home, the worse you miss papa's barbequed ribs and mama's freshly baked apple pie. The creators of Homemade know all there is to know about that, so they cooked up an app that lets skilled home cooks sell homemade dishes to hungry neighbors in their local community. This way, users can sell or literally share the food in their homes, but in actual material form instead of spiced-up Instagram shots.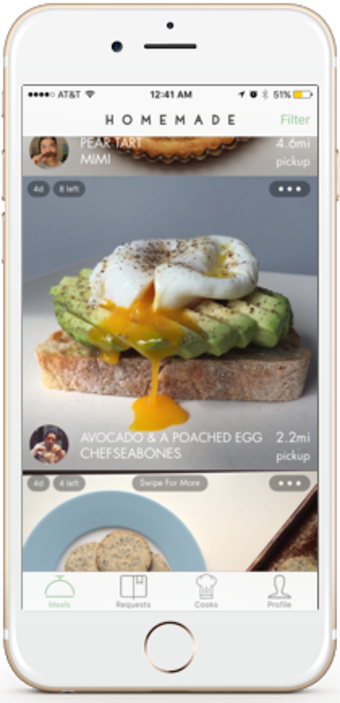 Homemade looks right at home on the iPhone.
Upon joining the platform, eager chefs must disclose their experience and certifications. Then they can start posting photographs of their dishes and pricing them, at $11 per serving on average. Meanwhile, Diners – which is how eaters using the app are called – can view "scheduled" meals near them. Say you're planing to bake some special recipe chocolate chip American cookies. Like in crowdfunding campaigns, this particular meal will get activated only if it catches the interest of a set number of diners. When the food is baked and done, eaters can come pick up the food from the cook's house or have it delivered by cooks themselves. Users can also rate the meal and leave comments. All the payment processing, scheduling, and reviewing is integrated inside the application.
Currently, Homemade is available in New York, Philadelphia and San Francisco. The app is about to launch in the Washington, D.C. area as well. Hopefully, you've got something tasty to toss up on it. According to the founders, skilled cooks can potentially make a living with the application if users can't get enough of their meals. So now might be the time to realize your dreams of becoming a Master Chef! Homemade is up for free on iOS, with a web service available as an alternative for other platforms.
ALSO READ