iOS 7.1 beta 4 now rolling out to testing partners
10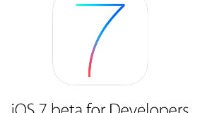 iOS 7.1 is still inching its way towards a proper release. The first major update to iOS 7 has been in development for quite some time, and beta versions of the update have been rolling out every few weeks since the middle of November. Right now, Apple is working on iOS 7.1 beta 4, which has begun being sent out to testing partners and it has been seeded to developers as well.
The word is that Apple is planning six builds of iOS 7.1 before finally releasing it to users sometime in
March
. In the various builds of iOS 7.1 that we've seen so far there have been UI changes like bold text and possibly a new dark theme for the keyboard,
cleanup of OTA files
to save you storage space, and there have been indications that the update will fix miscellaneous bugs like memory issues and random reboots.
As we get newer builds of iOS 7.1, we'll obviously be seeing more and more what changes and fixes are coming. There is still at least another six weeks in development for the update, so there is definitely time for more features to come to light. We're not quite at polishing time just yet.