iOS 6 Map users will need to rely on third party apps for transit directions
21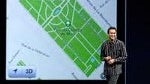 According to iOS software chief Scott Forstall, those using the new Maps feature in iOS 6 for transit direction or for walking, hiking and biking, will be
relying on third party apps to complete their journey
. As part of iOS 6, a new application programming interface allows third party transit apps to interface with Maps. Forstall told developers at WWDC on Monday that Apple realized when building Maps that the best transit apps and those for walking and biking, were coming from third party developers.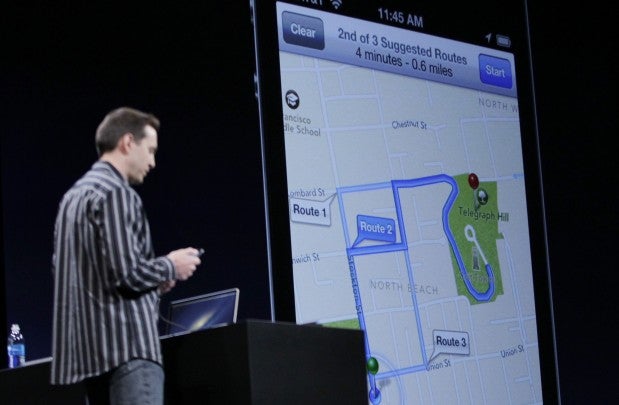 Scott Forstall and Maps
According to release notes disseminated by Apple, third party apps without map support have an easier way in iOS 6 to use the Map application and display certain points on a map. The notes say that developers can register apps that offer information like turn-by-turn navigation, as a "routing app" and
make it available to the entire iOS platform
. Registering allows developers to get their work in front of users and according to Apple, are not limited to walking or transit directions. Those offering navigation for hiking, biking, subway, air travel and any form of public transportation are invited to register.
The Cupertino based firm says that its new Maps application will give users the option to download these third party apps to get directions
even if they are not already installed on the user's device
. This sounds like a great opportunity for iOS developers to get their navigational apps in front of millions of iOS 6 users. For those needing quick transit directions, or directions for walking, hiking and biking, it sounds like a minor additional step you need to take before reaching your destination.
source:
AppleInsider