iOS 5 may land descending from the clouds later this fall
18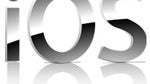 When Steve Jobs was unveiling the iPad2 earlier this month, we were secretly hoping that the next versionof Apple's mobile platform – iOS 5, will also get mentioned, atleast briefly. Alas, our expectations were not met and iOS5 was never brought to our attention, but there may be a solid reasonfor Apple not doing that.
Rumors say that Apple may have pushedthe release of iOS 5 for the fall of 2011 with an announcementprobably scheduled several months before that – during thecompany's Worldwide Developers Conference (WWDC). This bringsup the question whether the iPhone 5, which is expected to launchthis summer and to get introduced at WWDC as well, will ship runningthe next generation of Apple's mobile platform or will simply comewith some iOS 4 version and receive an update eventually. After all,it is common practice for Apple to introduce a major iOS releasealong with every new iPhone model. Is it possible for Steve Jobs tohave decided breaking the company customs this time?
According to the same sources thatbring the aforementioned rumor, iOS 5 is very likely to demonstratestrong integration of cloud services among the many alterations it ishinted to bring. One of the supposed cloud applications may have theability to locate nearby friends and relatives, while another wasdescribed as a "music locker" service, maybe having something todo with cloud-based audio storage or media streaming. More on Apple'scloud services will probably be revealed in June, when WWDC willtake place.
Is there something in particular thatyou are hoping for iOS to bring? Who knows, maybe if you share themin the comments with us, your wishes will be granted.
source: TechCrunchvia RedmondPie