iOS 14 rumor round-up: Everything we know and want to see so far
32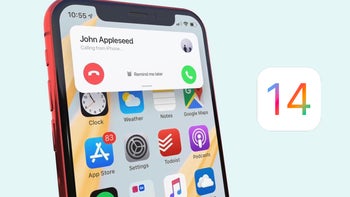 Apple will reveal iOS 14 at the first-ever online-only WWDC conference on June 22, 2020. The next version of Apple's operating system will hit millions of iOS devices in the fall, but we will certainly see iOS 14 unveiled at the dev-centric summit, whenever this one is scheduled to happen.
What's going to be new in iOS 14? It's pretty hard to tell as of now, which is quite usual with software, but given the popularity of iOS, there are definitely some tidbits of info coming our way. Additionally, we have our own favorite set of features that we'd hope to see make the cut. Thanks to a leaked test build of iOS that was obtained by 9To5Mac, we've been seeing some serious hints about the features that Apple is testing for the next version of the software.
iOS 14: Expected features
Here are all the expected features at a glance:
Homescreen customization with widgets and smart dynamic wallpapers
Change default apps and partial installation with 'Clips'
AR Maps
Offline Siri
PiP for videos
Fitness app
iMessage retraction and typing indicator
Find My app with AR mode and location triggers
Blood oxygen levels for Apple Watch
Improved customization
Will iOS 14 bring more customization to iPhone users? Customization has been the Achilles' heel of iOS for years, and by now people have learned not to expect the same flexibility that Android offers. Still, this doesn't mean that Apple shouldn't shake things up from time to time, and iOS 14 could definitely be a step in the right direction. Apple will reportedly allow third-party wallpaper apps to directly integrate wallpapers into the main Settings app of your iPhone in order to make customization easier and more natural. A number of award-winning #ShotOniPhone pictures could make it there as well.
It appears from the screenshots that iPhone users will be able to browse through default wallpaper separated into collections with choices like "Classic Stripes," "Earth & Moon," and "Flowers." Another screenshot shows a "Home Screen Appearance" feature similar to the one found on the Apple Watch. Users will be able to create smart dynamic wallpaper for the home screen. But even more exciting for iPhone users is the possibility that Android-style widgets could be coming to the iPhone.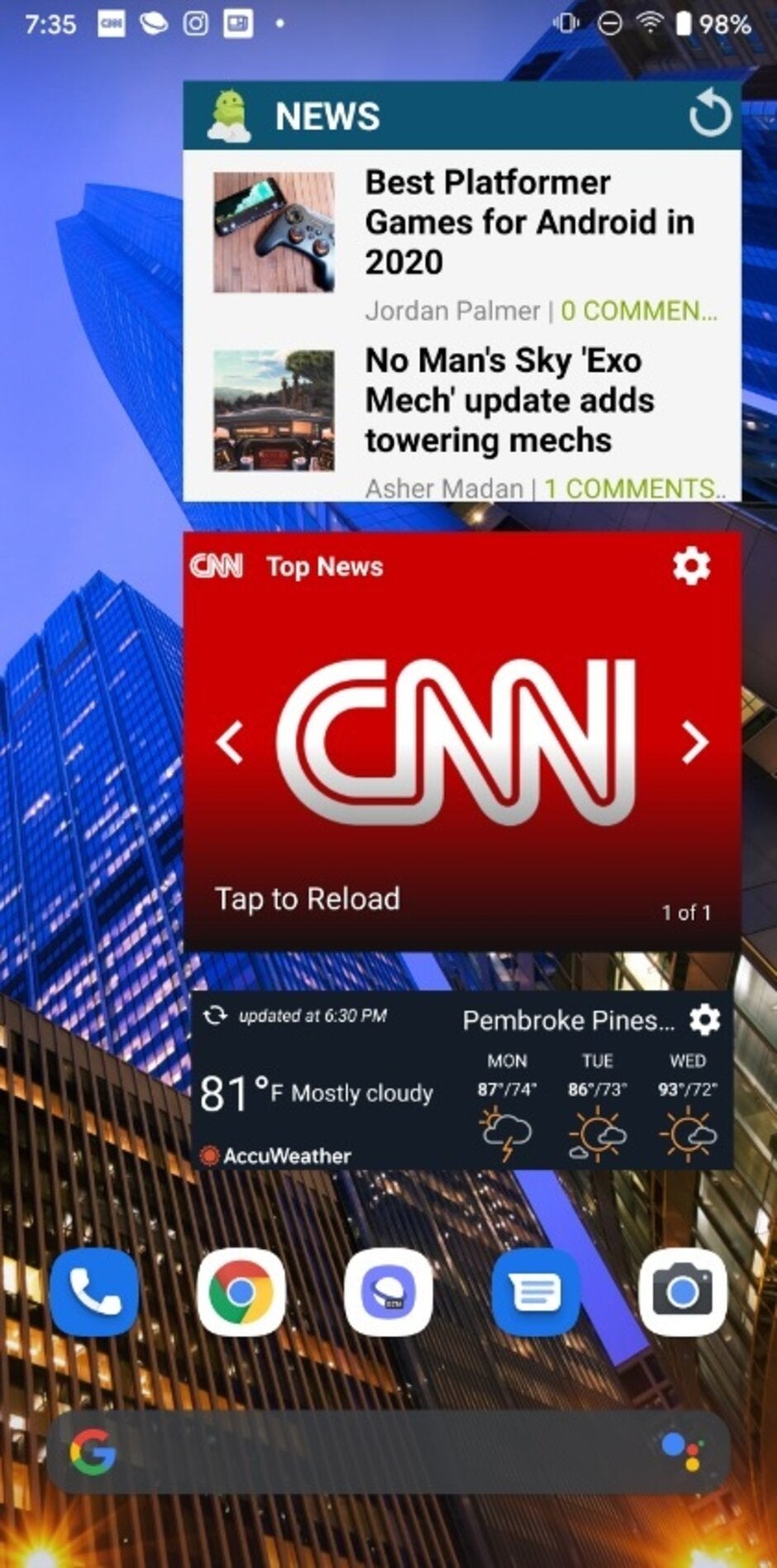 Apple's iOS 14 could feature Android-style widgets like these
A rumored iOS 14 feature called "Avocado" internally and is related to the SpringBoard app that controls the Home screen on iOS. If Apple decides to implement this on iOS 14, iPhone and iPad users will be able to select widgets from selected apps and add them to the Home screen, moving them around at will. And this would also suggest that at last iOS users will be able to move around app icons at will rather in a left to right format. Otherwise, you would see app icons on the Home screen placed around widgets, some of which might take up a larger portion of the screen than others.
New interface option - List View
There will be a new List View for the home screen, which would list all of your apps. This will let you find the one you're looking for more easily, especially if you've got a ton of apps on your phone. It's unclear at this point if this List View will be an option to substitute the default grid view or merely a supplementary home page that will aid you in your experience.



New AR app
Apple is reportedly betting hard on AR, especially with its rumored AR glasses coming out in the near future. This new app will reportedly provide you with additional augmented information when pointing your phone towards certain objects. For example, pointing your iPhone towards other products in an Apple Store could give you detailed pricing and product features info. The same will reportedly apply to Starbucks stores as well.


Improved Find My app
Apple used a little bit of magic last year and turned the Find My Friends and Find My Phone app into one app it calls "Find My." The app is available on the iPhone, iPad, iPod touch or a Mac and can help you find your friends or family members. You can also share your location with a friend and have him share his with you. And with the Location Services enabled, a lost or missing device can be located using the app. You can arrange to have your device found even if it isn't connected to a Wi-Fi or cellular network.

Thanks to an early build of iOS 14 obtained by 9to5Mac, we have an idea of what features Apple could be adding to the Find My once the next build of its mobile operating system for handsets is released this coming fall. One useful new feature will allow users to receive a notification when someone doesn't arrive at a certain location at a previously scheduled time. Currently, the app will deliver a notification when someone does arrive at a pre-selected location on time. And following the update, the Find My app will also alert users when a contact leaves a location before a set time.
It also appears as though the Find My app will have some type of AR capabilities in iOS 14. In AR View, users will see a more detailed map showing the precise location of lost and missing Apple devices. This would be available via the display on a person's device or via an AR headset. And the app would also work with the yet to be unveiled AirTags. The small and round AirTags can be attached to key rings, dog collars and a host of other items that you want to keep track of. Last month, reliable TF International analyst Ming-Chi Kuo said that he expects Apple to show off the tags during the event it plans to hold this coming fall to unveil the 5G 2020 iPhone models.
Mouse cursor
IOS 14 could bring a system-wide mouse cursor functionality, which will allow you to easily use external mice with your device. Technically, a similar functionality was added in iOS 13 as an accessibility option, but iOS 14 could be expanding on that by employing the same cursor features you could find on a Mac, for example. The iPad would greatly benefit from that feature as well.
Call recording
One of the rumored new features for iOS 14 would allow users to record voice and FaceTime calls. According to IT Home (via 9to5Mac), someone in the Jailbreak community received a leaked system engineering image. The image notes that it is up to the user to get the necessary permission from the other side of the call to record it. In addition, once the Enable Audio Call Recording toggle is on, the user is not allowed to share his iPhone with anyone. But before you get excited at the prospect of entrapping someone by recording a conversation with them, it appears that this feature may not be meant for the general public.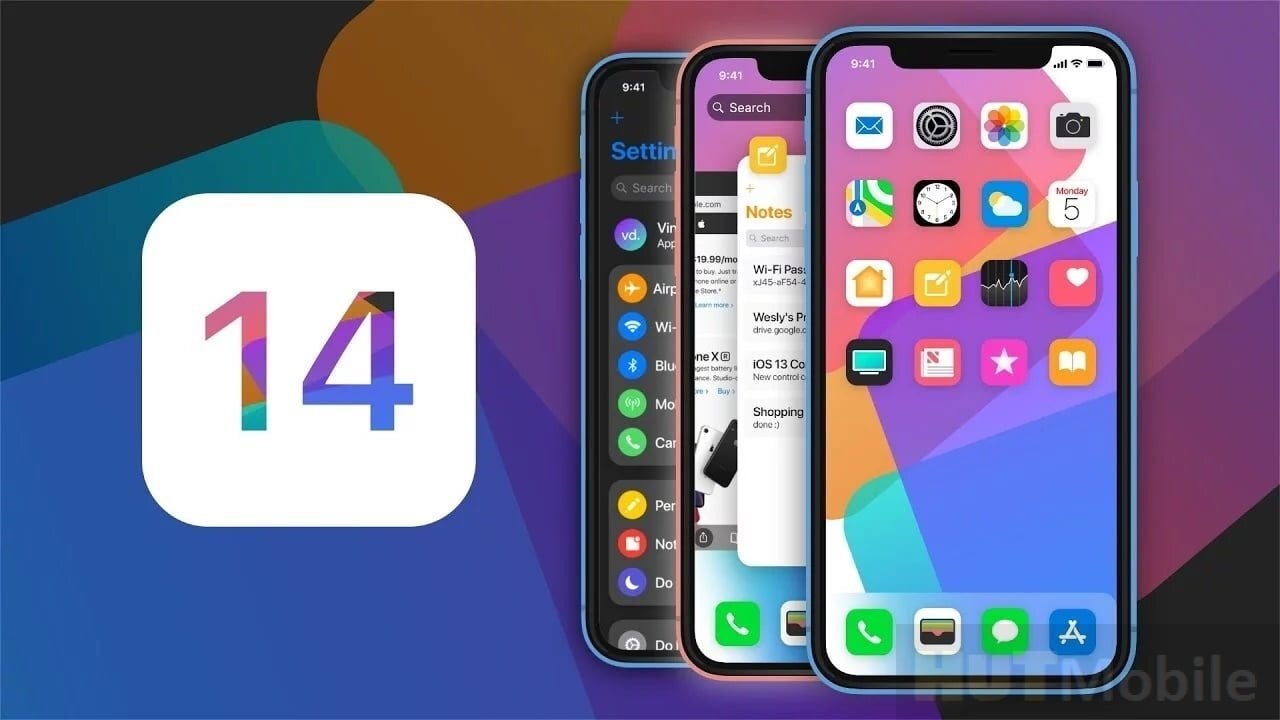 Sources that spoke with 9to5Mac were able to confirm that the feature does exist, but they also pointed out that it is for internal use only by Apple employees. The latter could be expected to use it in the process of exterminating bugs in iOS 14 by testing certain scenarios that iOS 14 users might experience. And the warning not to share an iPhone with someone when the feature is enabled is another sign that the recording of calls is meant for Apple employees only.
Availability
Each year, the corresponding iOS update drops support for one of the older iPhones. For example, iOS 13 dropped the 2014 iPhone 6 and iPhone 6 Plus from the support list and was only available on newer devices. Surprisingly enough, rumors are starting to pour in that iOS 14 will support the same devices that iOS 13 did. We expected the iPhone 6s and 6s Plus to get dropped from the list of supported devices, but it seems that they could get yet another year of software updates thanks to iOS 14. This is still a rumor so take it with a grain of salt, yet even if it proves to be wrong, your iPhone 6/6 Plus will still do just fine even with iOS 13 on deck.
According to a leaked list, iOS 14 will
iPhone SE (2020)

iPhone 11

iPhone 11 Pro

iPhone 11 Pro Max

iPhone XS

iPhone XS Max

iPhone XR

iPhone X

iPhone 8 and iPhone 8 Plus

iPhone 7 and 7 Plus

iPhone SE (2016)

iPhone 6s and 6s Plus

iPod touch (7th-generation)
Release date
Apple usually rolls out iOS over-the-air alongside the iPhone each year, within a day or two. We expect that this would happen sometime in mid-to-late September, as Apple will most likely schedule an official event to announce the iPhone 9, iPhone 12 Pro, and iPhone 12 Pro Max on the second Tuesday of the month. With a market release within the next two weeks, you will certainly rock the new version of iOS before October comes along, provided that your device is eligible, of course.


iOS 14: What we want to see
With iOS already carrying years of touch-ups and improvements, there aren't really giant, glaring omissions of the OS itself. That's very fortunate, but there are some quality-of-life improvements that we'll gladly welcome.
Redesigned incoming call interface
Incoming calls on iOS take up the whole screen... which is not nice. On Android, for example, some interfaces show incoming calls as pop-up bubbles that don't take up the whole screen and don't interrupt what you are doing right now, because let's face it, millennialс don't like talking on the phone. Jokes aside, a redesigned call interface on iOS has been one of the more requested features for a while, and iOS 14 could be the perfect vessel to bring it to an iPhone near you this autumn.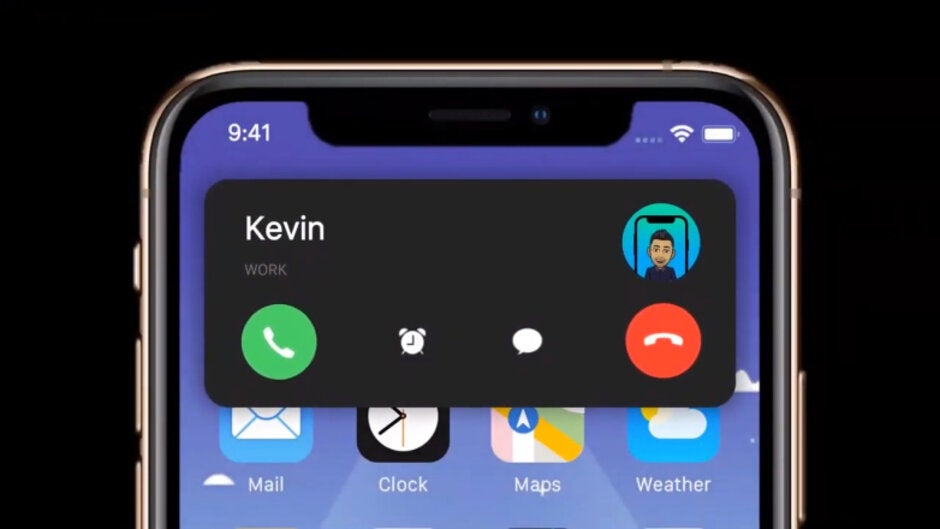 Could it look like this?
Set default apps
It's 2020 already, and Apple needs to get up with the times and allow some more freedom to iPhone users. While the default iOS apps are worth their salt, they're not the best, therefore Apple should allow us to set our own default apps if we wish to do so. Of course, many probably have grown accustomed to the way iOS defaults to Apple's apps in certain usage scenarios, yet an option for power-users could be a great addition to the operating system.


Picture-in-picture for the iPhone
While the iPad can make use of the nifty multitasking picture-in-picture, the iPhone is left behind. And it's a pity, as the big display of the iPhone 11 Pro Max can definitely fit a small video pop-out without things feeling too claustrophobic and cluttered.
Expanded camera features
The latest iPhones automatically switch to the front camera view to 'group selfie' when you rotate them in landscape mode, but why stop here? Why didn't Apple add a zoom feature for selfie as well? This, as well as stock manual controls are definitely on our bucket list for iOS 14.
Recommended Stories