iOS 12 bringing iPad Pro support for an unlikely accessory
1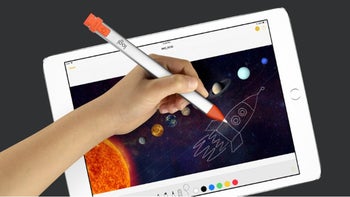 Apple has a pretty clear strategy for its iPad lineup with an option available at every price point from $329 up to infinity (approx.) as well as having a handful of screen size options. Apple's status in the tablet market means there's no shortage of accessories, but in a surprise move Apple added native support for the Logitech Crayon for the 9.7-inch iPad and now support is coming to more devices.
Apparently,
Apple told
Nilay Patel, editor-in-chief at The Verge, that the next version of iOS 12 will bring support for the
Logitech Crayon
to "the iPad Pros." Unfortunately, it's not clear if Patel was referring to the new iPad Pros or the entire lineup of iPad Pros, which is an important distinction given the trouble users could have sorting out
Apple Pencil support
on different iPads. The suspicion is that Apple will be releasing a new version of iOS 12 on Monday to add support for the various subscription services expected to be announced.
While on the surface, this seems like a good thing since the idea behind the Crayon is that it just works on an iPad right after you turn it on without needing to do anything else, and bringing support to more devices beyond the
$329 iPad
seems like a plus. The odd thing about it is that the plan would be to add support just for the iPad Pro lineup. The Crayon is designed for the education market. The main reason it only supported the cheapest iPad was because that's the device also designed for the education market. It's unclear how popular the $800+ iPad Pro lineup are in education and even then, if you're splurging on an iPad Pro, why choose the Crayon over the Apple Pencil?
Recommended Stories