iOS 11 on the iPhone X removes the Reachability option for one-handed use
16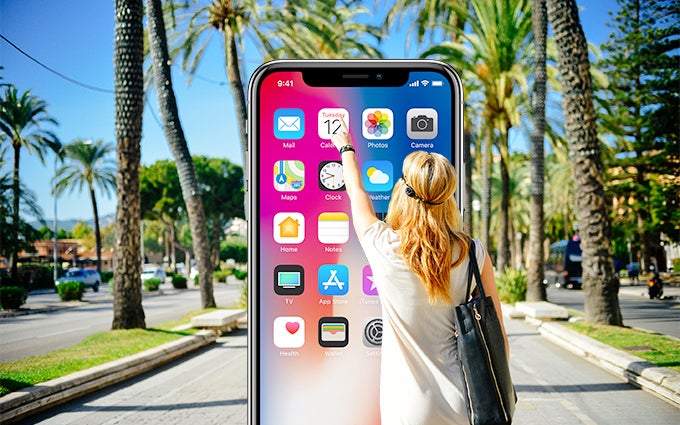 When it comes to big screens, Apple has mostly played it conservatively: even its largest screen ever isn't nearly as big as, say,
the Galaxy Note 8
. But even before this, iOS had possibly the best solution to the problem of being unable to reach the very top of the screen when using your device with one hand: Reachability. Just tap (not press) the home button twice, and the entire screen will shift down by half the screen height until you tap on something.
But wait
, you might be thinking,
what about the new iPhone X which doesn't have a home button?
Well I'm glad you asked, dear reader — it's getting the axe.
Or at least that's what developer Guilherme Rambo (a.k.a. one of the two people who dived into the leaked firmware and brought us most of the pre-announcement info about the X) seems to think, based on evidence from the iOS 11 beta:
Reachability is not supported on iPhone X pic.twitter.com/vvclAXMr2J

— Guilherme Rambo (@_inside) September 13, 2017


Furthermore, as noted by

Appleinsider

, the feature also received a downgrade on devices other than the X: the Notification Center can't be accessed when using Reachability any more. Which is a pretty terrible decision, considering this is one of its major use cases.


But Rambo himself notes that, since this is a beta version of iOS, the feature may be implemented in some form when the X hits the shelves, while the Notification Center being inaccessible could be just a simple bug. Still, it seems pretty clear Apple isn't as afraid of small-handed people's wrath as it was back when the iPhone 6 debuted.


via Appleinsider